Skip to content
Lake Louise Shuttle FAQ
Do you have questions about Lake Louise Summer Shuttles? There's a lot to know before you go! Get your answers here.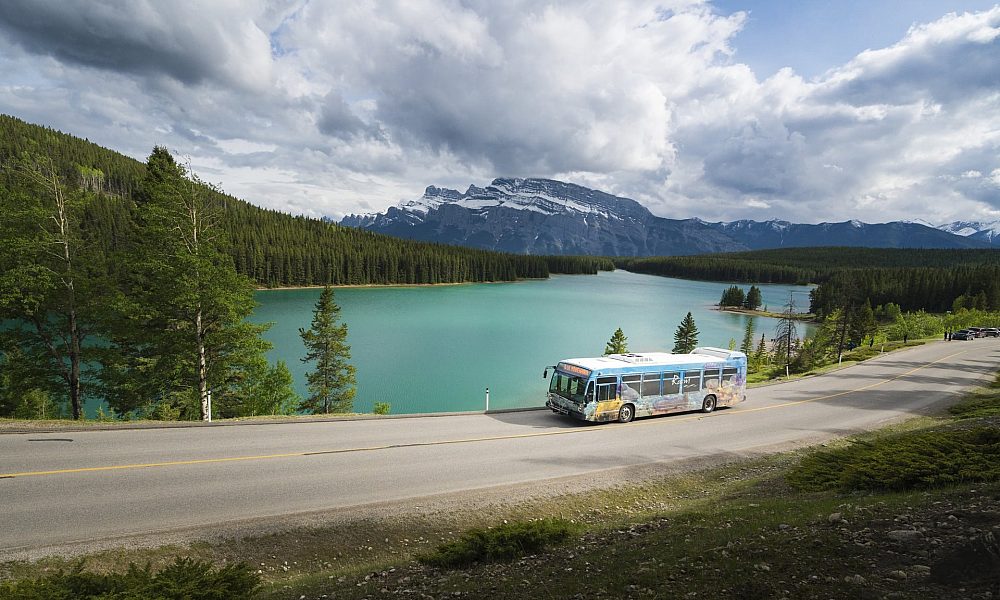 1. WHY SHOULD I CATCH A SHUTTLE TO LAKE LOUISE AND MORAINE LAKE?

Parking lots at Moraine Lake and the Lake Louise lakeshore typically fill by sunrise. A reservation on the Parks Canada shuttle provides visitors certainty in visiting both these iconic destinations.

2. WHEN CAN I MAKE MY RESERVATION?

Reservations will be available online via Parks Canada. Walk-up seats are not permitted.

3. DO I NEED TO MAKE A RESERVATION?

Yes, all shuttle reservations must be made in advance through the reservation service. Reservations can be booked online or through the call centre. Make a reservation online or call 1-877-737-3783.

4. HOW LATE CAN I MAKE A RESERVATION?

Limited ticket sales will be available at 8 a.m. MDT two days before your departure. If seats are available, reservations can be made up to 30 minutes before departure.

5. DO I NEED TO HAVE A PARK PASS IN ADDITION TO MY SHUTTLE BOOKING?

Yes, you will need the Parks Canada Pass on top of your shuttle reservation. Purchase a Parks Canada Pass HERE.

6. THE SHUTTLES TO MORAINE LAKE AND LAKE LOUISE ARE FULLY BOOKED. WHAT DO I DO?

As reservations may fluctuate throughout the day as people cancel and free up their spots, Parks Canada recommends visitors keep checking the reservation system in advance of their visit.

Additionally:

- Take Roam Route 8X or 8S to Lake Louise from Banff.
- Plan for an alternate day (48 hours out to secure a reservation).
- Drive a personal vehicle to the lake and try and find a parking stall (fees apply to Lake Louise lakeshore). Please note, if you do want to take your private car, have patience and know that parking can fill quickly and remain full throughout the day. Vehicles will be turned away if parking lots are full and there is nowhere to wait for an available stall. Visit BanffNow for real time information including availability of parking, major traffic events, and more.
- Plan to visit a different location that day. Check out our blog post: 8 Lakes that aren't Lake Louise.
- Private shuttles and sightseeing tours are also available - rates apply.
7. CAN I PARK MY CAR AT THE LAKES?

Yes, however parking is extremely limited at both the Lake Louise lakeshore and Moraine Lake and it is unlikely that visitors will find parking, especially if they are planning to visit both lakes. Parks Canada encourages visitors to plan ahead by reserving their bus seat in advance of their visit. Reserving a shuttle ahead of time is the best way for visitors to see both iconic locations in the same day.  

Paid parking will be in effect at the Lake Louise Lakeshore from mid-May to mid-October, 2021. Visit the Parks Canada website for further details.

Parking can be paid for at the Lake Louise lakeshore lot on the payment machines that have been installed in the parking lot. Parking cannot be paid for in advance at the Banff East gate.

Pay stations at the Lake Louise lakeshore will also provide the option to purchase a park entry pass while paying for a parking permit.

8. CAN I PARK MY CAR AT LAKE LOUISE VILLAGE AND CATCH THE SHUTTLE?

Parking is limited at the Lake Louise Village. Parks Canada shuttles transporting guests directly to Moraine Lake and Lake Louise do not stop in the village.

9. WHAT HAPPENS IF NEW RESTRICTIONS ARE IMPLEMENTED? ARE THE TICKETS REFUNDABLE?

You can cancel reservations up to 1 hour before your departure time. There is a $3.00 non-refundable transaction fee per reservation.

10. WHAT TIME DO I NEED TO BE AT THE SHUTTLE?

Arrive 15 – 30 minutes before shuttle departure.

11. ARE PARKS CANADA BUSES ACCESSIBLE?

Parks Canada shuttle busses are not wheelchair accessible. They do allow access for those with limited abilities.

12. HOW DO I GET BETWEEN LAKE LOUISE AND MORAINE LAKE?

A connector shuttle is available, free of charge, for those who have purchased a Lake Louise or Moraine Lake shuttle. Departures will be every 15 minutes from 9 a.m. and 6 p.m.

13. I AM PARKED AT THE LAKE LOUISE LAKESHORE. CAN I HOP ON THE SHUTTLE TO MORAINE LAKE FROM HERE? 

No, this is not an option, unlike previous years. The best way to access Moraine Lake is by reserving a shuttle ahead of time and hopping on from the Lake Louise Park and Ride (located at the Lake Louise Sightseeing Gondola).

14. WHAT IF I MISS THE LAST DEPARTURE FROM THE LAKES?

Taxi services are available from the lakes.

15. ARE PETS ALLOWED?

Animals are allowed on Parks Canada shuttles, but only if in a carrying case that is small enough to fit on a lap. There is no storage for carriers at the lakes so you must be prepared to carry it for the entirety of your visit. Certified assistance animals of any size are permitted. Owners of assistance animals should be prepared to show the animal's verification of training.

16. CAN I BRING STROLLERS AND BACKPACKS?

If space permits.

17.CAN I BRING BIKES?

No, the buses are not equipped to carry bikes at this time.
Let us help!
Click on the button below and send us your activity booking request. We will get back to you soon with availability and pricing.