Skip to content

Discover Banff National Park
In 1883, three Canadian Pacific Railway workers stumbled into a steam-filled cave deep in the Rocky Mountains west of Calgary - and unwittingly sparked the creation of Banff National Park in Alberta, Canada.
Banff National Park is famous for its surreally coloured lakes, majestic mountains and endless outdoor adventures. Canada's first national park and the world's third, it has a rich heritage as one of the world's most awe-inspiring mountain destinations.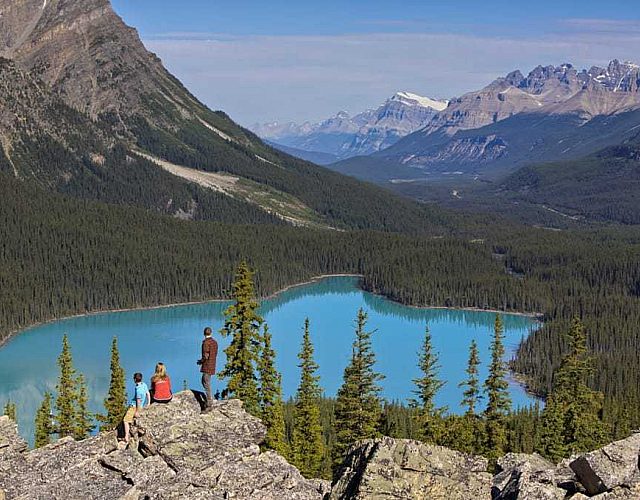 Quick Facts
Banff National Park is Canada's first national park and the flagship of Canada's park systems.
It is the world's third National Park.
It is part of the Canadian Rocky Mountain Parks UNESCO World Heritage Site.
The discovery of cave hot springs was the birth of tourism in Banff National Park – now known as Cave & Basin in Banff.
The first hotel, then Canadian Pacific Banff Springs Hotel, was built in 1885
The park encompasses 6,641 square kilometres (2,564 square miles) of valleys, mountains, glaciers, forests, meadows and rivers.
Banff and Lake Louise are the only two communities within the Park.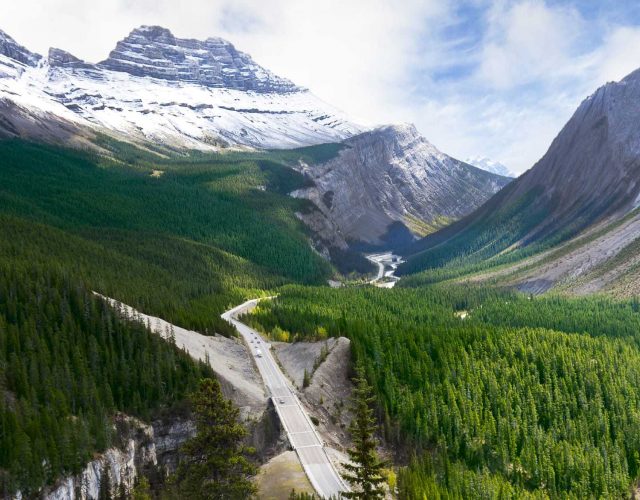 Getting a National Park Pass
You need a National Park Pass if:
you are spending any time in the national park (hiking, picnics, shopping, any stops)
you are traveling on scenic parkways like the Icefields Parkway (hwy #93 between Lake Louise & Jasper) and Bow Valley Parkway (hwy 1A between Banff and Lake Louise)
Park pass fees are $19.60 for a day's pass for a single vehicle of up to 7 people. An annual park pass is $136.40
You can purchase your park pass at Banff East Park Gate (from Canmore & Calgary), Jasper East Park Gate (from Edmonton), Jasper West Gate (from Kamloops), Kootenay West Gate (from Radium Hot Springs, BC).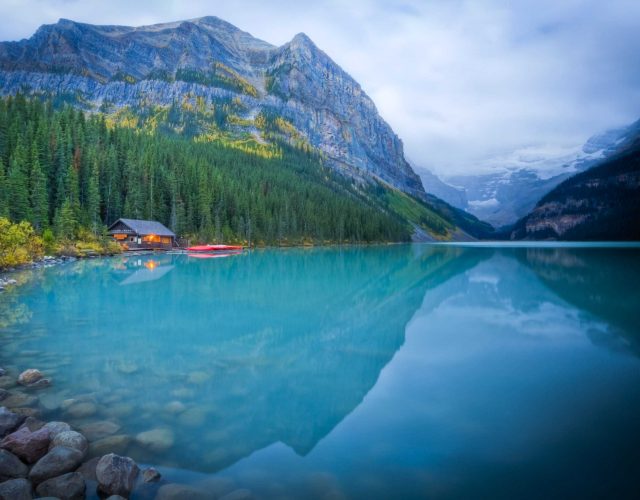 About Lake Louise, Alberta
The Lake Louise area is divided into two mini-communities; the village and upper Lake Louise. The main community, referred to as the village, is directly off the Trans Canada Highway and is where the Mountaineer Lodge is located. The Village has a small shopping area, Samson Mall, which includes restaurants, equipment rental shop, information centre, grocery and liquor store, and gift boutiques.
The other area, known as upper Lake Louise, is where the famous lake is located, as well as the Chateau Lake Louise, and many trail heads for hiking, and horseback riding.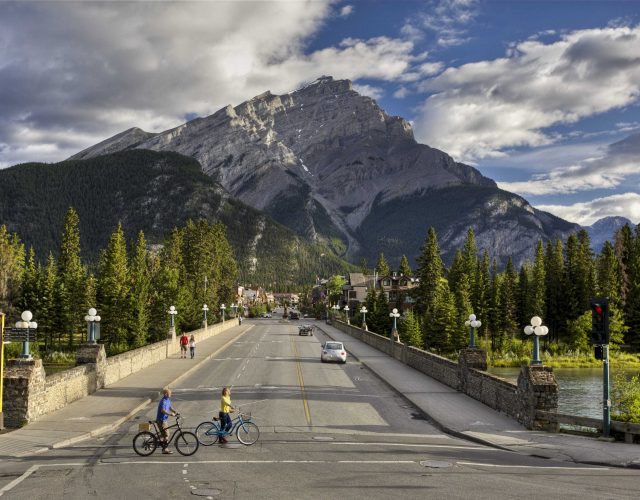 About Banff, Alberta
Banff was named in 1884 by George Stephen, president of the Canadian Pacific Railway, recalling his birthplace in Banff, Scotland.
Banff was first settled in the 1880s, after the transcontinental railway was built through the Bow Valley. In 1883, three Canadian Pacific Railway workers stumbled upon a series of natural hot springs on the side of Sulphur Mountain. In 1885, Canada established a federal reserve of 26 km2 (10 sq mi) around the Cave and Basin hot springs, and began promoting the area as an international resort and spa as a way to support the new railway. In 1887, the reserve area was increased to 673 km2 (260 sq mi) and named "Rocky Mountain Park". This was the beginning of Canada's National Park system.
You may also be interested in...