Skip to content

Road Trips
Whatever you're driving, a road trip in the Rockies is one for the books! Mountaineering adventure memories will last forever, so jump in and get on the road. Buckle up for beautiful sights, exhilarating hikes, perfect photo spots and more.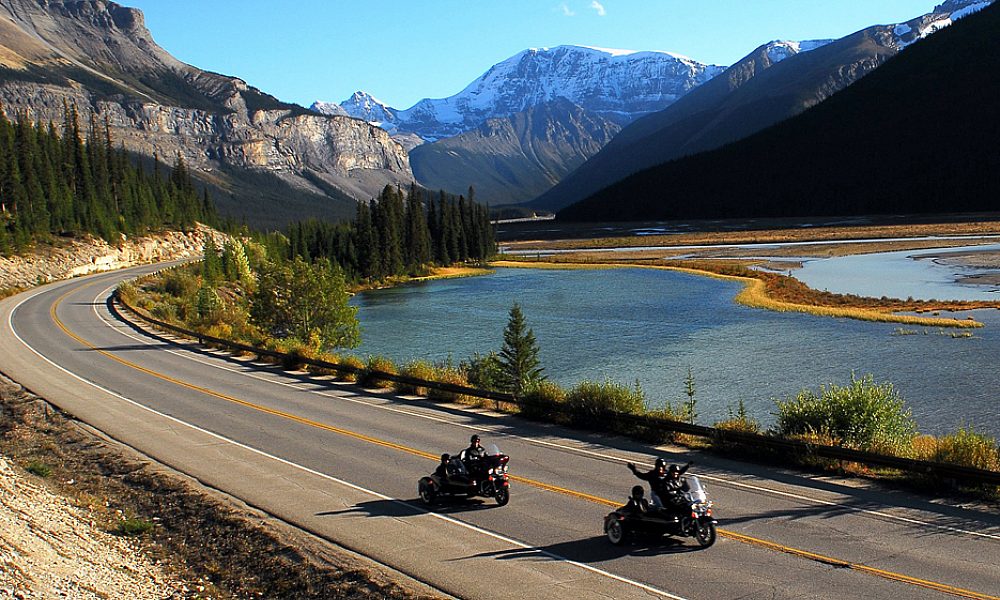 You've come to the right place to explore the Alberta Rocky Mountains. They will not disappoint! Check out the following resources to make your trip even more amazing.
Bookend Your Stay
Stay at the Mountaineer Lodge in Lake Louise, and then head up the Icefields Parkway to stay at the Mount Robson Inn in Jasper. Call direct: 855.552.7737 to book them both at the same time. Valid from October 30 to April 30, save 20% each night. Click here for more information.
GPS Driving Tour

Download the GyPSy Guide app at a cost of $4.99 for an instant tour guide right in your own car with you. Data is only required to download the app, and the tour will tell you all the best places to stop, where you might spot wildlife, as well as interesting historical stories along the way.
Click here to learn about all the best stops along the Icefields Parkway.
Find out More
Bow Valley Parkway
The highway that runs parallel to the Trans Canada between Lake Louise and Banff for great wildlife viewing opportunities.
Norquay Drive
Off the Trans Canada, this road goes up to the ski hill and offers a bird's eye view of the town of Banff and it's iconic mountain peaks.
Minnewanka Loop
Drive this popular loop for wildlife viewing opportunities and enjoy a stop at the Cascade Ponds to take in the majestic Cascade Mountain.