Skip to content

Snowshoeing, IceWalks & Winter Hiking
Discover the hiking, ice trails and walking trails of Lake Louise in the winter for an entirely fresh experience.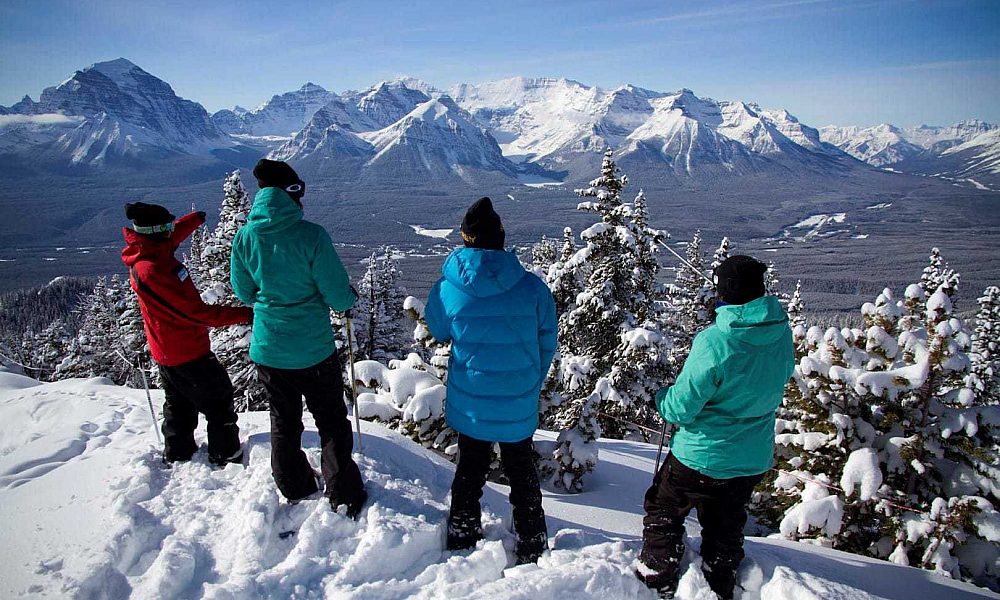 Strap on a pair of snowshoes and you'll be ready to blaze your own trail through woodland forests. Or discover the beauty of frozen waterfalls with a hike to the famous Johnston's Canyon. The best part is that no experience is required, just a little winter wanderlust.
Find out More
Snowshoe Trails - Parks Canada
The Lake Louise area is a favourite destination for locals to snowshoe and winter hike. Many of the snowshoeing trails interest with groomed cross-country trails so a little trail etiquette is required - please travel to one side of the track. Please watch for trail signs regarding avalanche zones and fall ice. We recommend downloading the trail guide.
Johnston's Canyon Icewalk
Located between Lake Louise & Banff, on the Bow Valley Parkway, is Johnston Canyon, a favourite place to go ice walking and ice climbing. The Upper Falls freeze and make for excellent beginner and advanced ice climbing. You can book a guided tour with one of the experts listed below, or you can rent your own ice cleats and explore on your own.
Connect with the Experts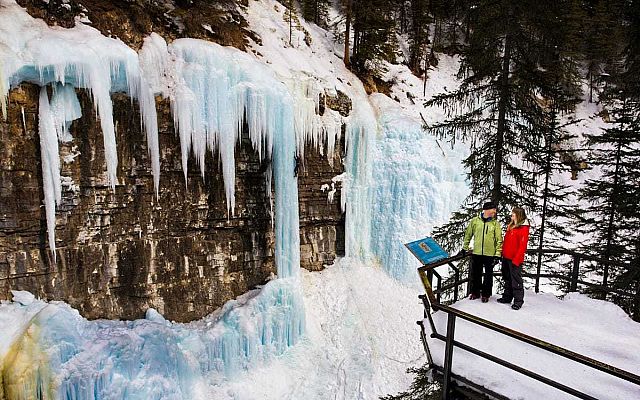 Discover Banff Tours
These guys are the experts on walking the Johnston's Canyon to the frozen waterfalls that make this destination a must do/see in the winter. They offer an evening icewalk illuminated by your own head lamp or choose a combo-tour like their morning icewalk and Marble Canyon snowshoe.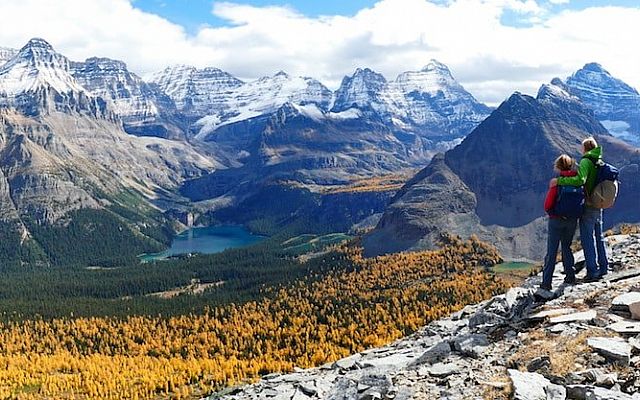 Great Divide Nature Intepretation
Get the stories behind the scenery with Great Divide Nature Interpretation. Discover the mountain landscape of Banff National Park through a guided hike to see amazing scenery and local wildlife viewing opportunities. Explore the quiet winter wonderful by snowshoe. Having a guide by your side is an unparalleled experience.
RENOVATIONS BEGIN OCT 10 >>