Skip to content

Make it a Great Stay in Lake Louise
We love being the hotel in Lake Louise providing a safe and clean haven for your adventure getaways and relaxing retreats. Our Breakfast Room is open and serving a full continental breakfast buffet for a great start to your day. For après-adventure soaking and relaxation, our hot tub is the perfect spot.
"We stayed in a double queen room for 3 nights and found this hotel a pleasant surprise. The room was spacious enough for our family of four and had enough storage for our clothes and food. The fridge and microwave were great too. The free breakfast is described as 'continental' but exceeded expectations as it had eggs, bacon, sausage, waffles, and other hot items."
July 2022, TripAdvisor Guest Review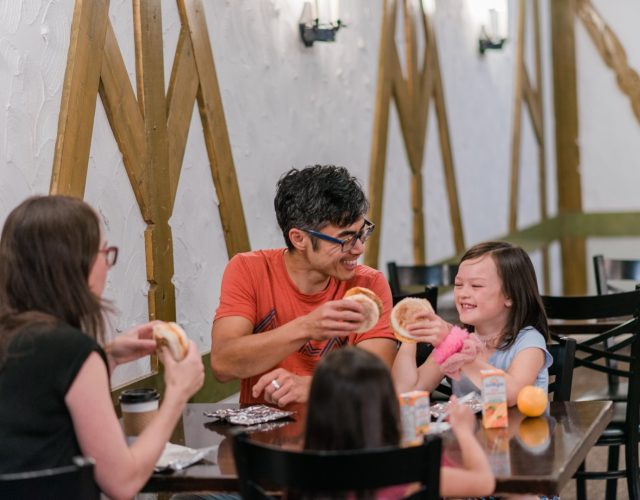 The Breakfast Room
| | |
| --- | --- |
| Location | Timber Building - downstairs |
| Beginning of June to mid October | 6:30 am - 10:00 am |
| Mid October to beginning of June | 7:00 am - 10:00 am |
Full Continental Breakfast Buffet
Stop into the Breakfast Room to start your day with a multitude of delicious options. It is located on the lower level of the Timber Building, which is across the parking lot from the Main Lodge Building where the Front Desk is located. Please ask our Guest Services Team if you are in need of directions. In slower seasons, hours and menu may be modified.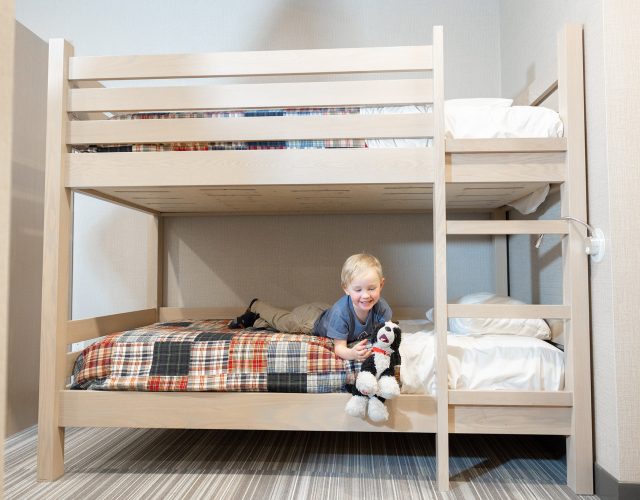 What's In Your Room or Suite
You want a clean, comfortable, and relaxing stay. With that in mind, you are sure to enjoy the little extras we have put in to make it just that!
Main Lodge
The Main Lodge Building, where the hotel lobby and the indoor hot tub are located, has the authentic "lodge" feel with grand ceilings, wood interiors, and local wildlife mounts.

VIEW ROOMS IN THE MAIN LODGE
The rooms and suites in the main lodge have yet to be renovated in this building. You can expect a traditional style of decor and finishing compared to the rooms in our Timber Building.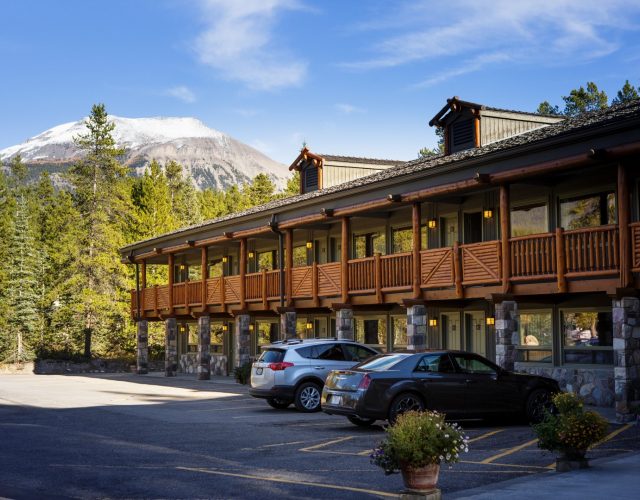 Timber Lodge
The Timber Building offers a motel layout of modern-style accommodations accessible through exterior entrances on two floors. The Timber Building is home to the breakfast room, ski waxing room, laundry facilities (washer/dryer), vending machines, ski storage, and parking area.
The Mountaineer Lodge does not have an elevator. Wheelchair-accessible rooms are available upon request. Please contact us directly to book your wheelchair-accessible room.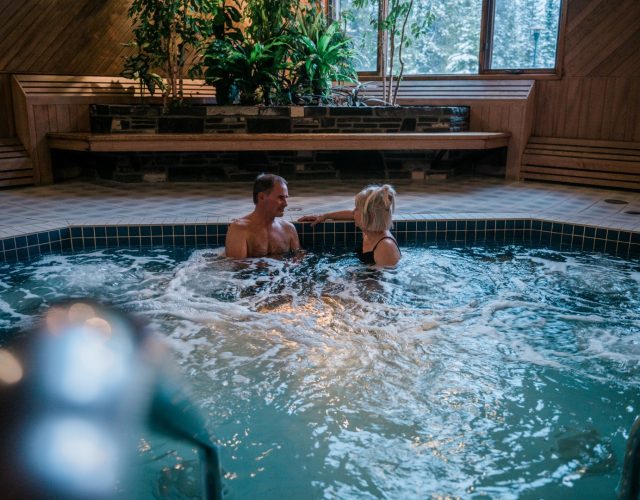 Indoor Hot Tub
The hot tubs are the perfect spot for an apres-adventure soak. They are open from 10 am to 10 pm daily and are subject to maintenance and cleaning.
The hotel does not guarantee the use of the hot tub amenity as part of your reservation and reserves the right to modify the hotel hot tub usage policies and availability without notice.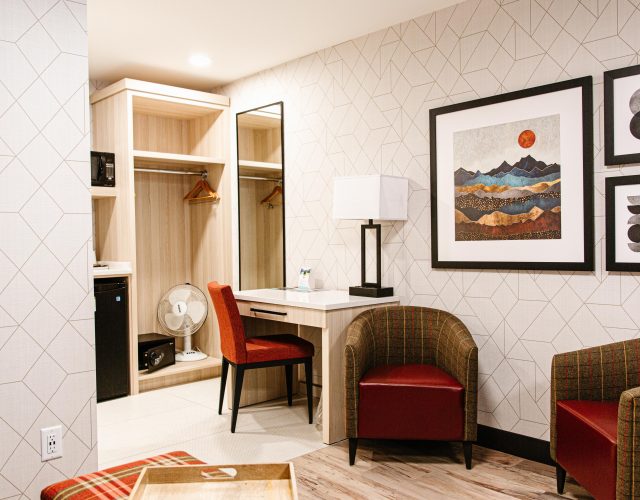 Pet Friendly Rooms
Your dog is part of the family, we get it! They deserve a vacation in the mountains too.
The Mountaineer Lodge offers six dog-friendly rooms, on the ground floor, at our Lake Louise hotel. Advanced booking for your stay with your dog in a dog-friendly room is required.
Our One Queen with Sofabed is a dog-friendly room type located in the Timber Building only on the ground floor for easy access to the outdoors so your dog doesn't have to go up and down any stairs.
Dog-friendly rooms are limited and must be booked in advance.
Pet charges apply and guests are asked to sign off on our "Dogs Can Stay" policy below upon check-in.

Dogs Can Stay Policy
note: Dogs, other pets, or emotional support animals are not permitted in any other rooms or suites at the hotel.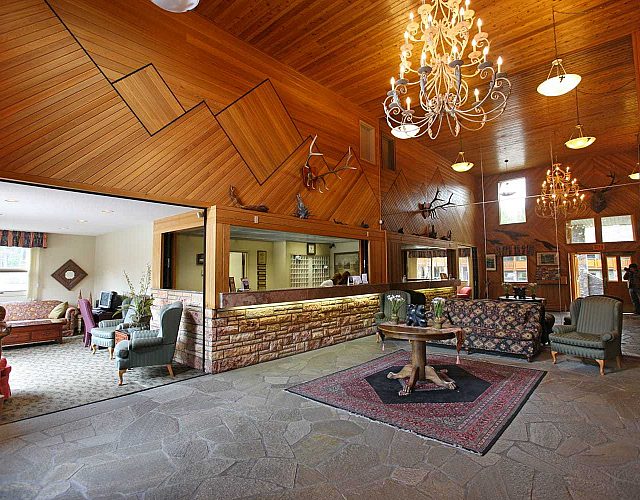 Lobby Lounge
The lobby lounge is located adjacent to the Front Desk. Here you will find a relaxing atmosphere to read a book or read up on the area activities. A computer station with a desk and chair provide free Internet for staying in touch with loved ones or consulting your Lake Louise vacation itinerary. Coffee is served in this space free of charge (May not be available during Covid-19 operations).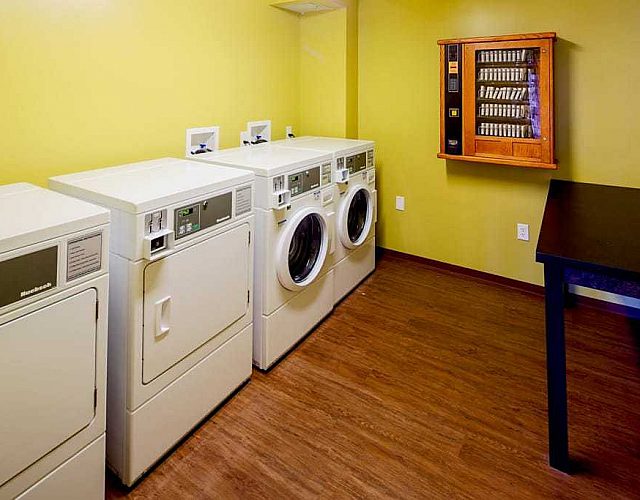 Laundry Facility
| | |
| --- | --- |
| Location | Timber Building |
| Hours | 7:30 AM to 10 PM / 7 days a week |
The laundry area is located in the Timber Lodge building, on the way to the Breakfast Room. Two coin washers and two coin dryers are available for guest use from 7:30 AM to 10 PM. Soap and softeners are available for purchase at the vending machine. Change is available at the Front Desk.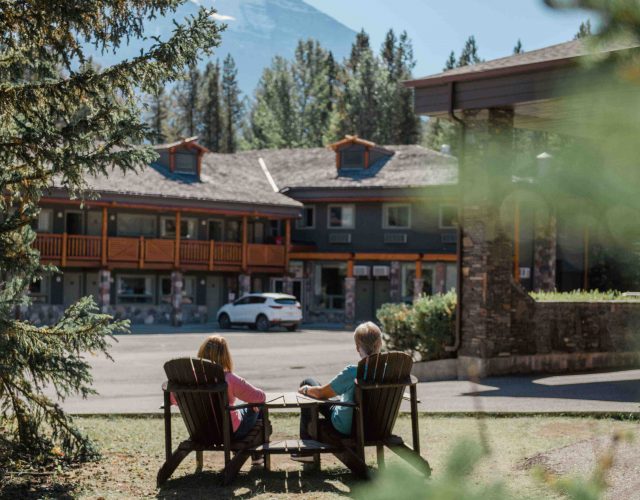 Other Hotel Amenities
The Mountaineer Lodge is also pleased to provide free parking, free WiFi, activity planning services, transportation bookings, and Lake Louise dining recommendations.
If you are heading on to Jasper, please ask our Front Desk staff to make a reservation for you at our sister hotel, the Mount Robson Inn, at a discounted rate. See special offer here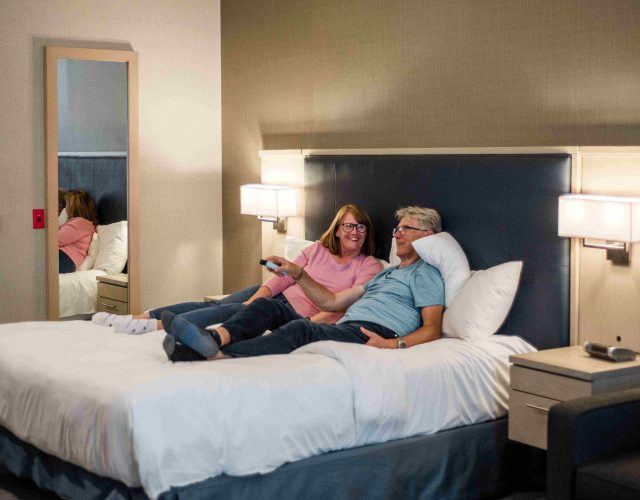 Guest Directory
Got questions? We've got answers. Click here to read about anything and everything you might be wondering about at Mountaineer Lodge. Our guest services team is also available and would love to speak with you directly. Just call 403-522-3844 or email [email protected]. We're also only a text away at 1.825.602.5240.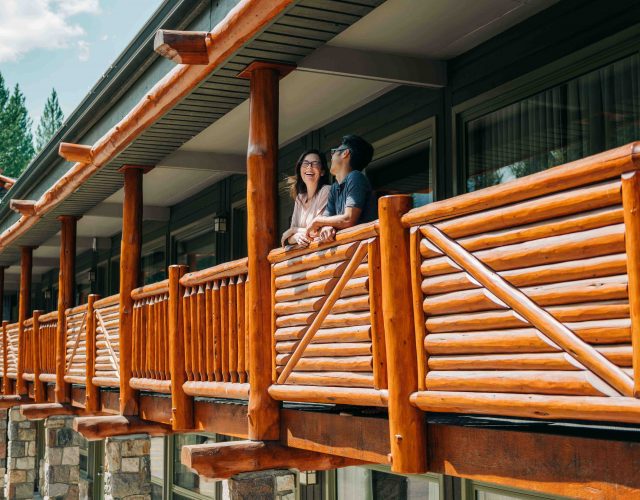 Hotel Policies
Rates & Reservation Policies, General Hotel Policies and Information about Mountaineer Lodge.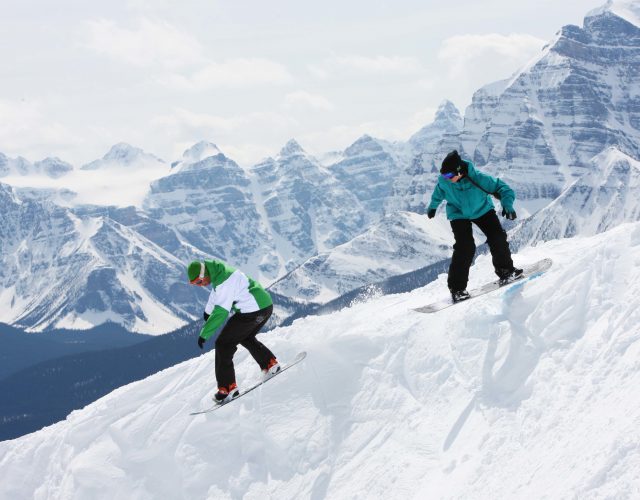 Ski Shuttle
| | |
| --- | --- |
| Location | Pick up at front doors of the Main Lodge |
| Pick Up Hours | 8:50, 9:50, 10:50 & 11:50 am |
| Return Hours | 2:10, 3:10, 4:10 & 5:10 pm |
It's free, fast, and frequent!
Free shuttle services are available from the doorstep of the Mountaineer Lodge to the Lake Louise Ski Resort during the winter. See shuttle times and locations posted above. TIMES POSTED ARE SUBJECT TO CHANGE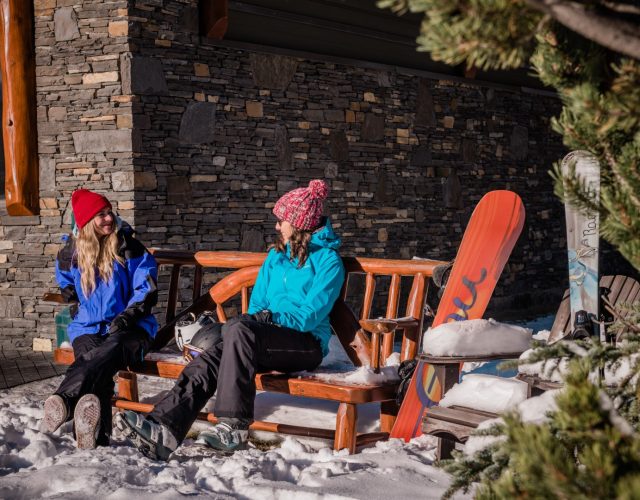 Ski & Snowboard Amenities
| | |
| --- | --- |
| Location | Front Desk, Main Lodge |
Ski Storage: The Mountaineer Lodge kindly requests that skis, snowboards and poles are stored in our secure ski storage. The ski storage area is complimentary and available upon request at the Front Desk.

Ski Waxing Room: We know you want your gear tip top so we have built a ventilated ski waxing room, located in the Timber Lodge building. This area is locked and available upon request through the Front Desk.
The Mountaineer Lodge management and staff strive to provide the amenities that our accommodation guests are looking for when visiting Lake Louise and the Canadian Rockies.

Please let us know how we can improve your stay and the future stays of you and your fellow guests.