Skip to content

Bed & Breakfast in Lake Louise
The Mountaineer Lodge is one of the only hotels in Lake Louise where a full, hot breakfast buffet is included in your stay. Start your day in the Canadian Rockies right with a scrumptious wholesome breakfast.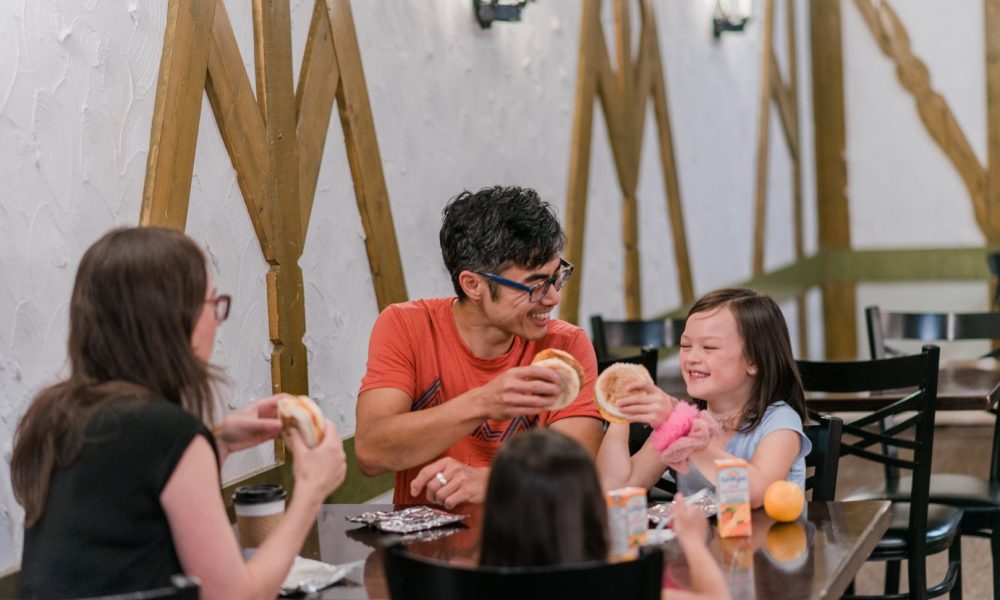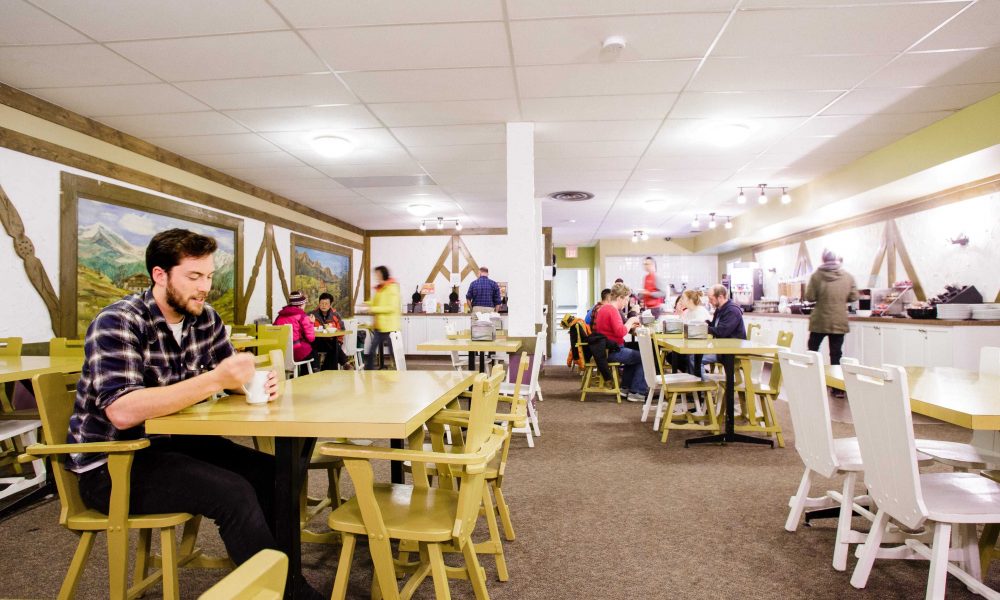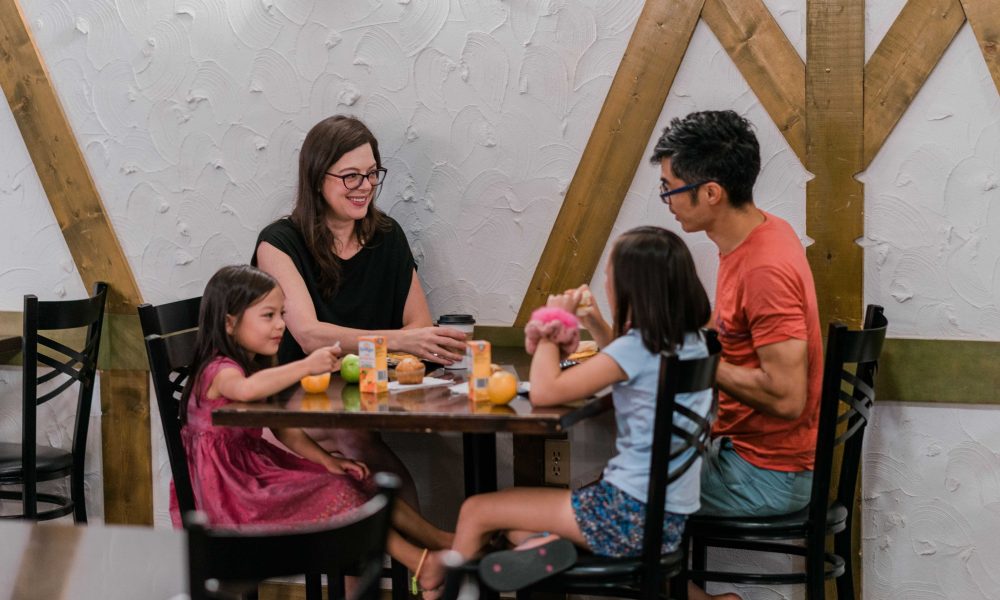 A free full breakfast is available for you to enjoy every morning as part of your stay at Mountaineer Lodge.

You'll find a large selection of hot breakfast items along with many other favourites and staples to start your day. But first, coffee! We also have an array of other beverages including juices, teas, and hot chocolates.
The Breakfast Room is located on the lower level of the Timber Building across from our Main Lodge Building where the Front Desk is located. Please ask our Guest Services team for directions if needed. Adorning the walls of the breakfast room are hand-painted murals of the European mountainside.
Please stay and eat at one of our many tables. To-go options are available for those unable to access stairs.

May Long weekend to September 5th
Daily from 6:00 am to 10:00 am

September 5th to mid May
Daily from 7:00 am to 10:00 am

*Hours are subject to change without notice.

Free Full Breakfast Menu
COLD ITEMS
Yogurt (with granola topping)
Chopped fruit salad
Fresh Fruit (apples and oranges)
Hard-boiled eggs
Various cereals (2% milk and almond)
Assorted Muffins
Banana Bread
HOT ITEMS
Egg rounds w/cheese
Hash brown patties
Sausage patties
Bacon Strips
Oatmeal (plain and maple brown sugar)
Toast, bagels, and English muffins
CONDIMENTS
Butter
Sugar
Honey
Ketchup
Hot sauce
Mayonnaise
Brown sugar
Peanut butter
Salt & pepper
Cream cheese
Jam (raspberry, strawberry, and marmalade)
DRINKS
Tea
Milk
Coffee
Hot chocolate
Orange juice
Apple Juice
Ruby Red Grapefruit
Cranberry Cocktail
Iced tea
We have multiple Gluten-Free options available. Please ask for details if unsure.
*The breakfast menu is subject to change without notice and not all items are guaranteed to be available.

Dining Options
There are many excellent restaurants in Lake Louise and dining establishments ranging from coffee shops to pubs, family dining to fine dining with award winning wine lists. The Canadian Rockies dining scene offers a variety of International cuisine.
The Mountaineer Lodge in Lake Louise Alberta is happy to help with recommendations and assist with making dining reservations.
GET INFO ABOUT RENOVATIONS PROGRESS >>