Skip to content

Hot Springs & Spas
Imagine stepping into rejuvenation and melting away at the luxury mountain spa or in Banff's iconic natural hot springs.

Ease your tired muscles after adventuring in our backyard or enjoy a whole day of restoration!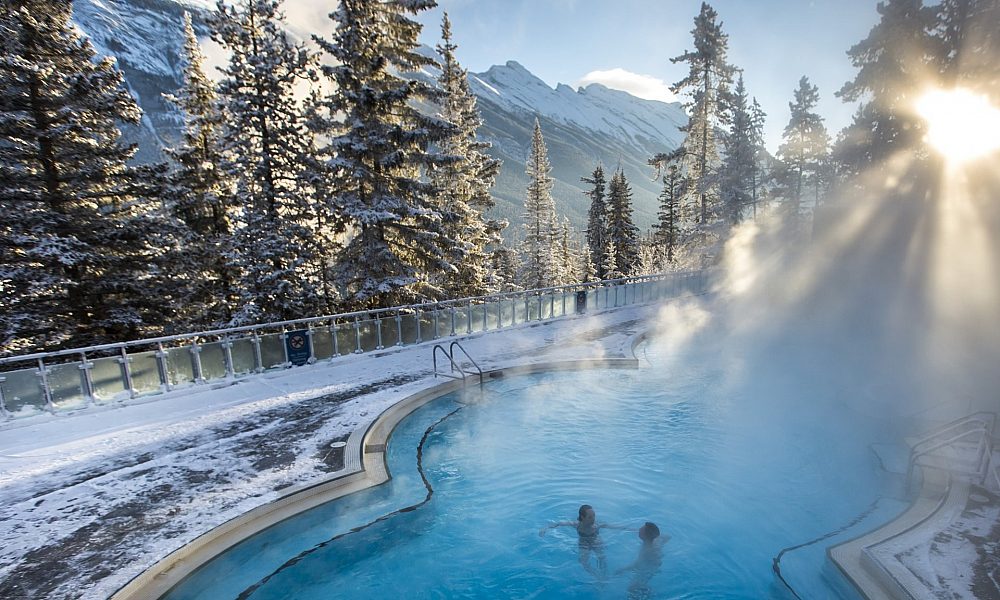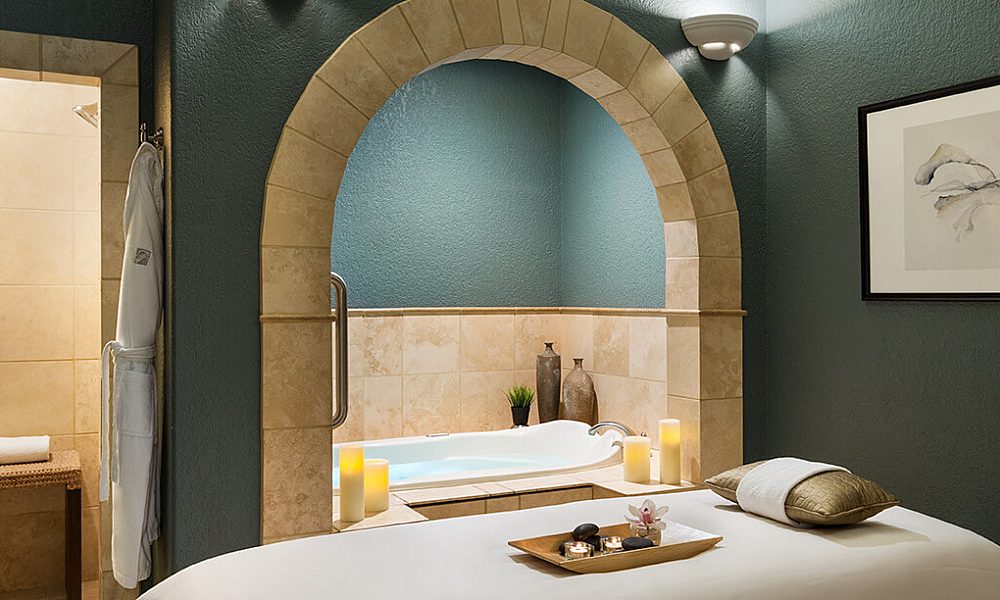 Banff Hot Springs
Surrounded by spectacular views of Rundle and Cascade mountains, the mineral-rich hot springs is a long-standing tradition of relaxation and rejuvenation. It's perfect for a soak after any outdoor adventures.

Open from 10 am to 6 pm, Friday to Tuesday each week.

Single Entry Admissions

Adult (18-64) - $8.48
Youth (3-17) - $7.46

Child (Under 3) - Free

Senior (65+) - $7.46
Family (2 adults & 2 youth) - $27.04

Extra Youth - $4.47
Water temperature is kept between 37 and 40 ºC (98 and 104 ºF)
Click here for more information on the parks Canada website.
The Banff Upper Hot Springs website offers more information such as picnic areas, group rates, rentals and more.
The Spa at Fairmont Chateau Lake Louise
The team of expert spa therapists offer a range of over 20 treatment options. Facials, manicures, pedicures, massage and body treatments as well as a hair salon are all available for your indulgence. Their services are designed to whisk you away from all your worries and cares into a luxurious space of rejuvenation, their end goal of whole body wellness.

The Spa is located on the lower level of the hotel, below the main lobby and adjacent to Alpine Social. It is accessible by the stairs off of the main lobby and by the elevators.
Call 403-522-1545 for direct booking or click here to go to the spa website for further information including their detailed treatment list.
GET INFO ABOUT RENOVATIONS PROGRESS >>