Skip to content
Lake Louise Summer Shuttles
Everything you need to know about how to get around and see the famous lakes!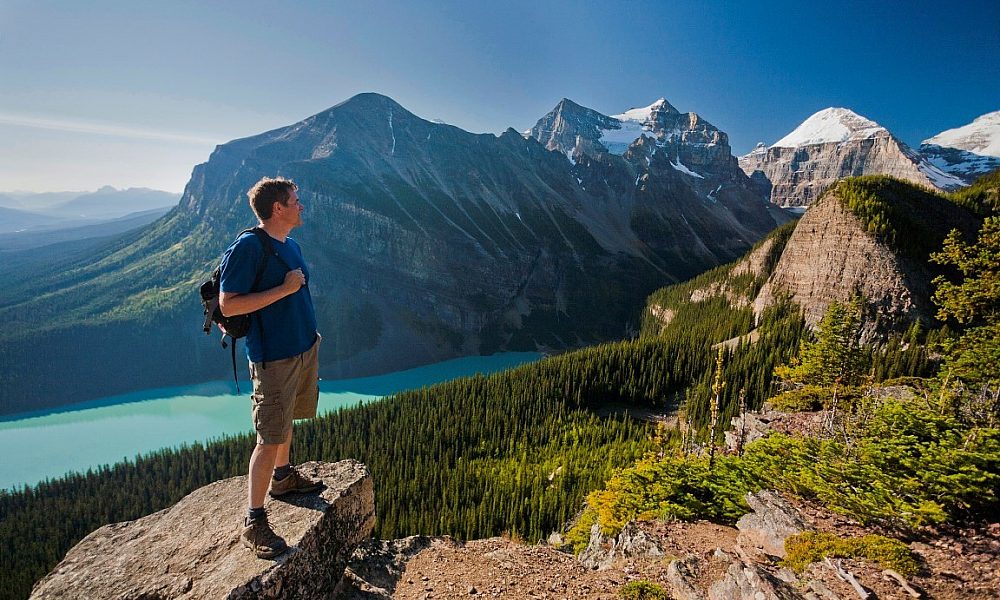 Book Your Shuttle to Lake Louise & Moraine Lake
Lake Louise and Moraine Lake are highly popular in peak season when parking lots fill up before sunrise. You will need to reserve a Parks Canada shuttle seat to ensure a safe and seamless adventure. Together with the direct shuttles to each lake from the park and ride, a service running between Lake Louise and Moraine Lake means the Parks Canada shuttle is the best way to guarantee you see both lakes in one day. No walk-up seating is available: you must book your shuttle seat in advance.
Please refer to the shuttle information pages below for everything you need to know in advance.
For Mountaineer Lodge Guests
Guests of the Mountaineer Lodge who wish to visit Lake Louise or Moraine Lake need to make a shuttle reservation.

Here's how you can visit our iconic lakes in Lake Louise.
Step 1. Book your seat on the Parks Canada Shuttle asap.
Use this guide if you need help with booking.
Step 2. Save your shuttle reservation to your phone or print it out. Read the important shuttle information below.
Step 3. In Lake Louise, you can walk over to the intersection bus stop (just steps away) and hop on the Park & Ride Connector (no charge, no reservation required). This shuttle runs every 30 minutes from 8 am to 7:30 pm. It loops between the village of Lake Louise (Samson Mall) and the Lake Louise Park & Ride where your Lake shuttle goes from.
Step 4. Arrive at the Lake Louise Park & Ride any time during the one-hour time block indicated on the ticket. Parks Canada staff will check you in and direct you to the correct boarding area. Enjoy!
Step 5: If you want to visit the other lake, you can take the Lake Connector shuttle to the other lake by showing your original Park & Ride ticket.
Step 6. Hop on the shuttle going to the Park & Ride and from there you will take the Park and Ride Connector to return to the Mountaineer Lodge. Your ticket also includes your return to the village.
NOTE: A Parks Canada National Park Pass is required, and is not included in your shuttle reservation.