Skip to content

For the Family
It's easy to make memories in the Mountains that last a lifetime. From floating on a pristine lake to spotting wildlife and seeing a bird's eye view from the top of a gondola, you can fill your time in Lake Louise with a range of unforgettable adventures. Your family is guaranteed to have a blast!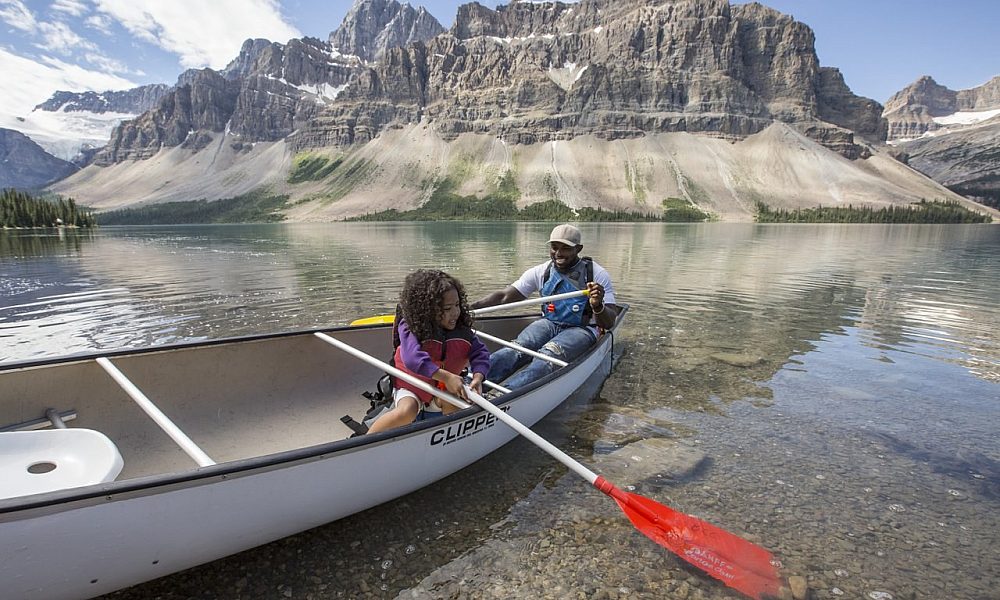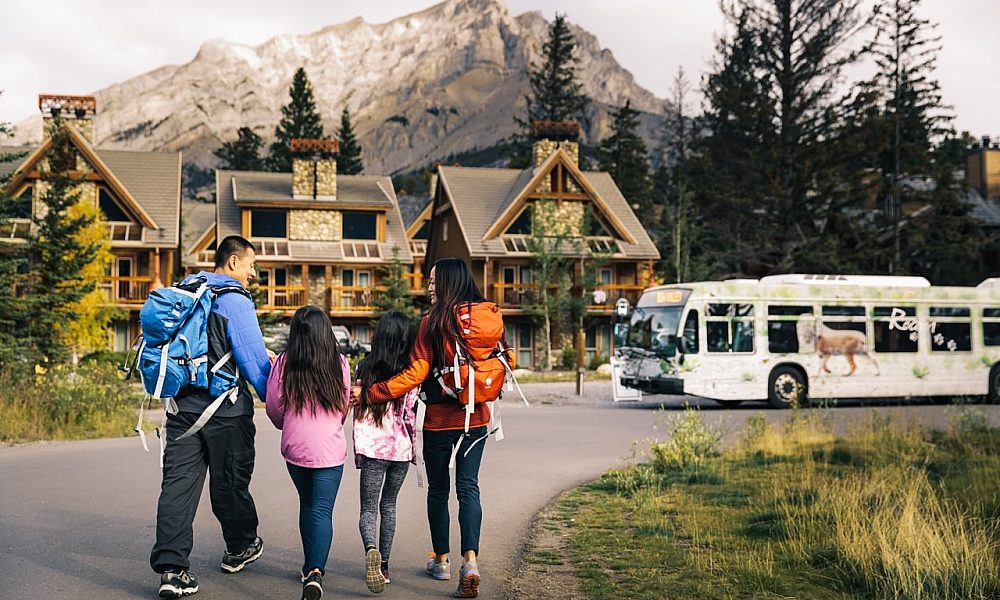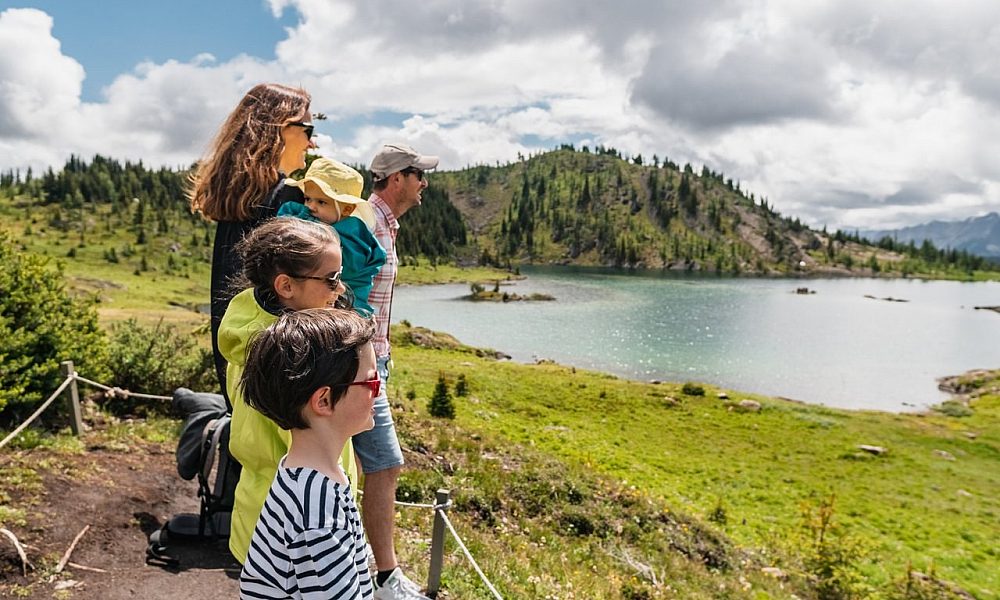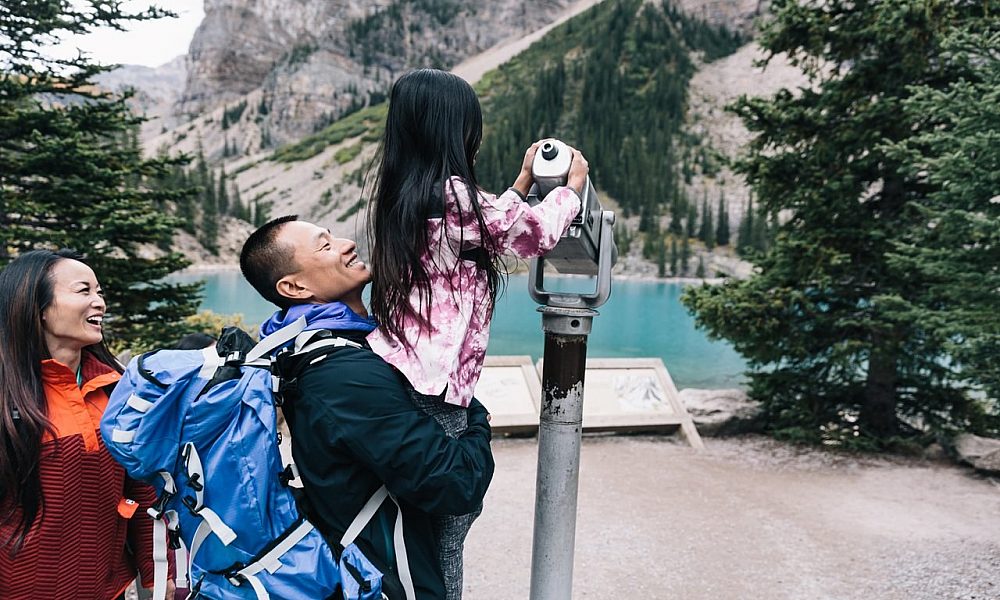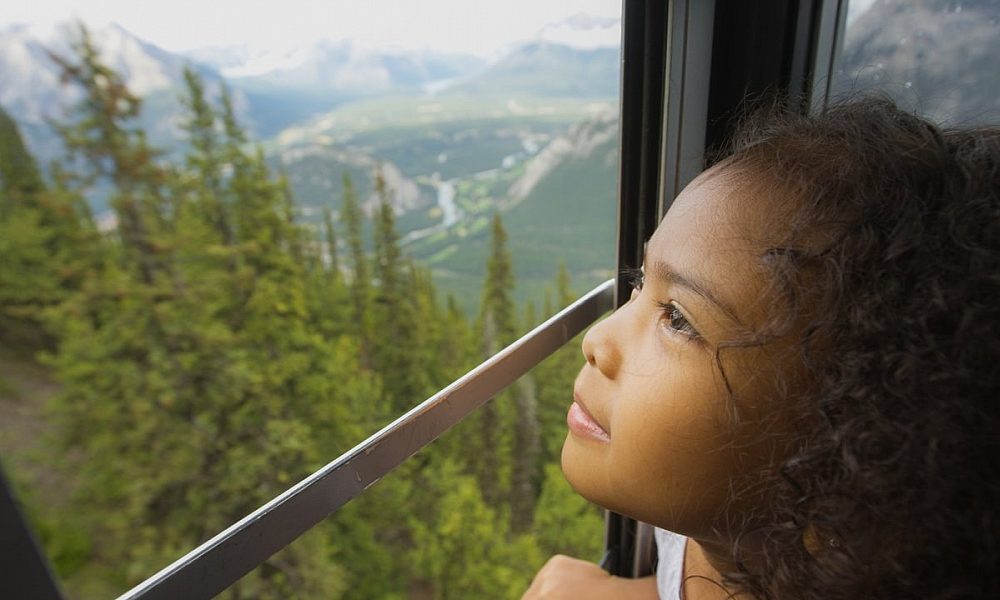 There is no shortage of safe and accessible adventures to explore with your family. Each activity can be modified to accommodate families with children of all ages and of course grandparents too. After all, bucket list adventures are always way more fun with everyone involved!
Don't forget that you'll need a Parks Pass - find more information at by reading our Guide to the Parks Canada Pass.

Click here to go to a great site that gives 50 things to do in Banff. Below, you'll find some ideas for great summer adventures with your family.
1. Saddle Up for a Horseback Riding Tour

Travel back in time and soak in the panoramic views of Banff and Lake Louise from the saddle of a horse. Several outfitters offer guided horseback tours ranging from day trips to multi-day adventures. Watching the sunset from the door of your canvas tent after a day on the trail will make you feel like some of the intrepid early explorers of the area. Check out Banff Trail Riders, Timberline Tours Ltd. and Brewster Mountain Pack Trains.
2. Go on a Family Hike

Pack a picnic and start the day with a hike. Johnston Canyon is a family favourite with two trail options: the short 20 minute stroller-friendly hike to the lower waterfalls, and the 45 minute hike to the upper falls for families with older children. Another good hiking option is the Fenland Trail near Vermilion Lakes, an easy trail with no elevation gain and lovely woods and waterways to explore. For older kids, a hike up Tunnel Mountain will burn off some energy and offer sweet views over the town of Banff and valley.

If you want the full Banff National Park experience, consider hiring a guide for your next mountain adventure. Not only will they deliver you to the doorstep of breathtaking views, they will also be your encyclopedia of natural history. Have a question about that mountain? They'll set you straight. Curious about the type of bird soaring overhead? No problem! There are several organizations that offer guiding services ranging from simple day trips to custom mountain adventures. Check out: Great Divide Nature Interpretation, Canadian Rockies Alpine Hiking, Discover Banff Tours, White Mountain Adventures, and Yamnuska Mountain Adventures.
Click here for details on a range of hikes in the Lake Louise area.
3. Paddle on an Alpine Lake

From the cover of National Geographic to countless postcards around the world, paddling on a turquoise mountain lake is truly a bucket list experience. There are plenty of paddling options that exist in the park - from paddling on Lake Louise to the Banff Canoe Club on the Bow River. Check out some of our other paddling blogs 8 Jaw-Dropping Paddles in Banff National Park and Canoeing and camping on Lake Minnewanka.
4. Buckle Up for Rafting

Rocky Mountain Raft Tours offers gentle floats with a minimum age of only 2 years old! Their expert guides will ensure everyone is completely safe on the water and has a stellar time. Make sure to check out a variety of other rafting adventure options for all ages and abilities here.
Details and Prices:

Adult/senior - $70
Child 2-15 years old - $30 (minimum age is 2 years old)
Several daily departure times are offered from mid-May to mid-September every year, with the busiest months accommodating even more times to match up with your kids' schedules.

Click here to book with Rocky Mountain Raft Tours.
5. Try Your Luck With Fly Fishing

Getting up in a helicopter offers not only a unique perspective on the mountains, but it will also allow help you reach the remote corners of the Canadian Rockies. Whether you decide to touch down on a remote mountaintop for a heli hiking adventure, or explore high-alpine lakes with a fly rod, or explore a sightseeing tour, the journey to your destination might just be the most memorable moments of your trip. Check out Alpine Helicopters Inc, CMH - Summer Adventures and Rockies Heli Tours Canada. Bringing a camera is mandatory!
Connect with the Experts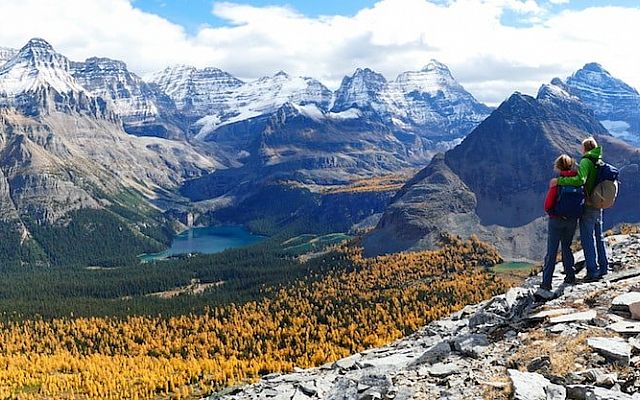 Great Divide Nature Intepretation
Get the stories behind the scenery with Great Divide Nature Interpretation. Discover the mountain landscape of Banff National Park through a guided hike to see amazing scenery and local wildlife viewing opportunities. Explore the quiet winter wonderful by snowshoe. Having a guide by your side is an unparalleled experience.