Skip to content

Rafting & Canoeing
If the mountains steal your heart but the water is calling your name you can have it all! Lake Louise has options for rafting and canoeing on lakes, rivers, and everything in between.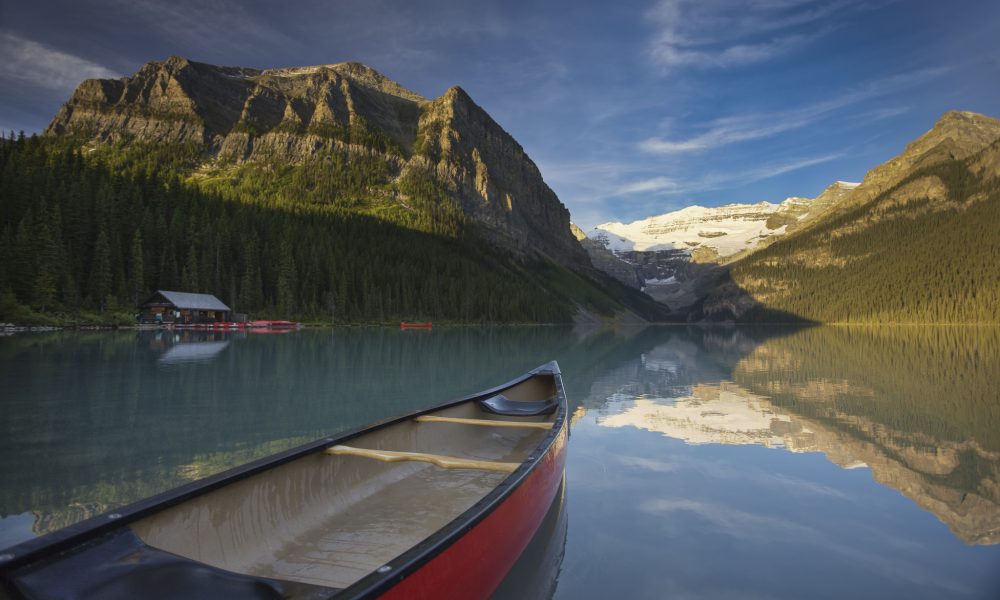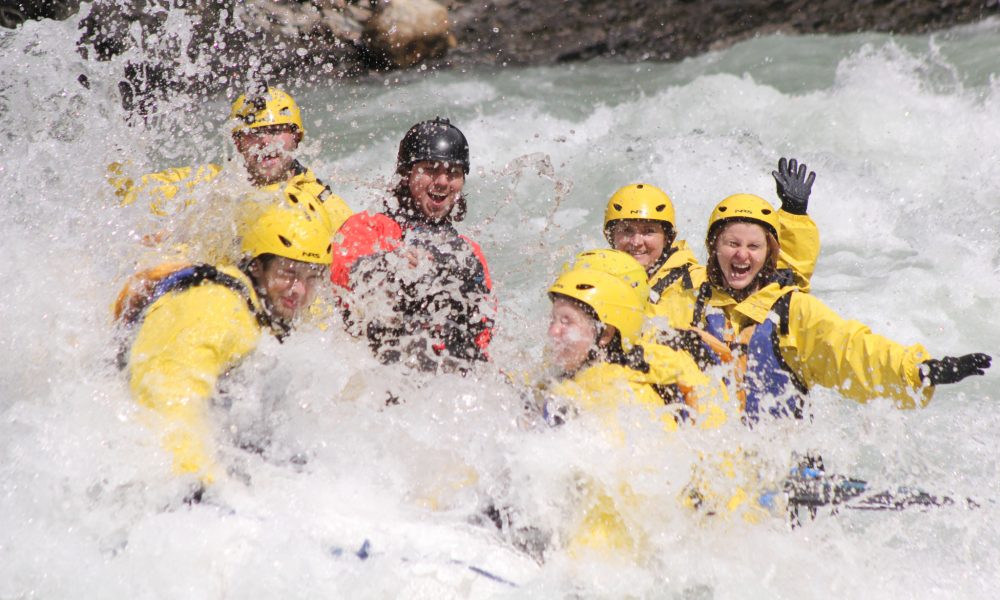 White Water Rafting
Wild Water Adventures Inc. - Get your blood pumping on the Kicking Horse River with the white water rafting trip of a lifetime! Their highly trained and certified guides coach rafters through exciting river rapids and have been providing amazing rafting experiences since 1992. They're ranked as the #1 activity in the Canadian Rockies on TripAdvisor and you don't want to miss it!

Whitewater Exciter Half Day Trip
$115/person
Class II to IV+ Rapids
Best for: A perfect rafting trip for the first-time rafter or the experienced rafter. This trip is budget-friendly, time-sensitive, and ideal for families.
Departures: daily at 8:45 am and 1:45 pm (3 hours in length)
For safety, rafters must be at least 12 years of age and weigh at least 90 pounds (41kg).
Maximum Horse Power Full Day Trip
$199/person
Class II to IV+ Rapids
Best for: experienced rafters or those looking for more rapids, more excitement and plenty of paddling! Great trip for later in the season.
Departures: Wednesday and Saturday only at 1:45 pm (4.5 hours in length)
For safety, rafters must be at least 16 years of age and weigh at least 100 pounds (45kg).
The Gentle Half Day Trip
Adults: $89 and Youth (8-11 yrs): $79
Class I to III Rapids
Best for: families, the mildly adventurous, and 'reluctant rafters'.
Departures: daily at 8:45am & Sun/Mon/Thurs 1:45pm (3 hours in length)
For safety, rafters must be at least 8 years old
Call Wild Water Adventures directly 1-888-647-6444 to book.
Canoeing
The iconic Lake Louise scenery is absolutely breathtaking. There's no better way to experience the beauty of the surrounding mountains and the crystal clear glacier water than while paddling in a canoe in the middle of it all. There's a reason people come from all over the world to visit!
Chateau Lake Louise offers two canoeing experiences to outside guests - hourly boat rentals for individuals as well as their unique guided Family Voyageur Canoe Experience.
"Canoes are a historic way in which to experience the lake as they have been on the water for over a century. Join one of our Mountain Adventure Guides for a paddle on the sparkling Lake Louise from the comfort of our authentic 26' cedar strip group canoes. As you journey across the lake, your guide will share local stories about the wildlife, the indigenous people and the early explorers. To learn more about this activity, view our Voyageur Canoe Experience Video."

*Please Note: the Boathouse is now closed for the 2021 season.

Canoe rental prices:
$125+GST/person for 30 minutes or $135+GST/per person for 60 minutes
Family Voyager Canoe Experience tickets:
$65+GST/adult, $30+GST/youth (ages 8-12)
The hourly rentals are first come, first served, however tickets for the Family Voyager need to be reserved in advance through their concierge. Remember to bring your camera! Click here to visit their booking website for availability and departure times.
If you're hoping to visit Lake Louise and Moraine Lake together in one day, remember to read all the info and book your summer shuttle ride from Mountaineer Lodge.
RENOVATIONS BEGIN OCT 10 >>