Skip to content
Skijoring
January 28, 2023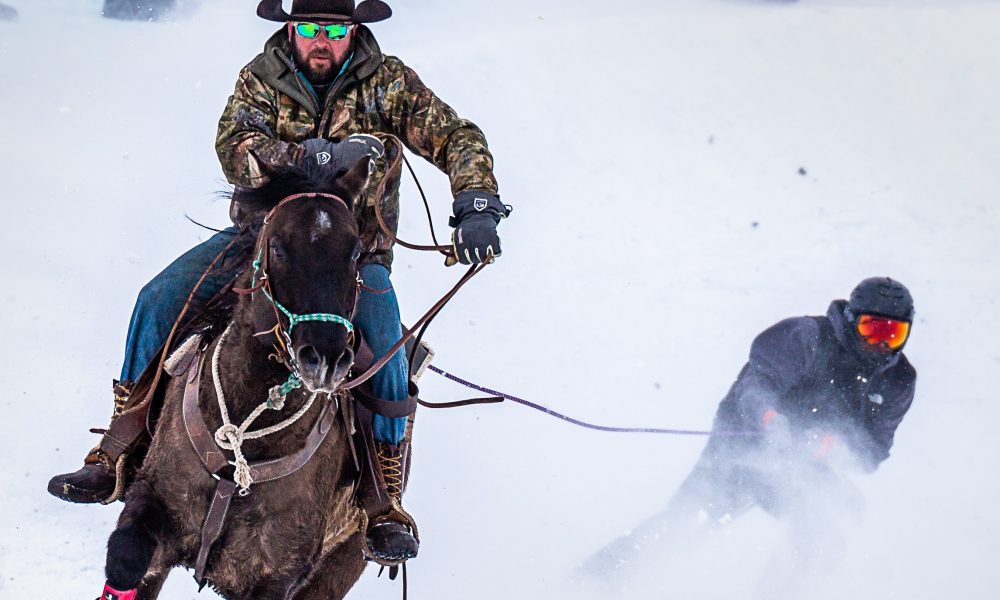 Professional athletes and horses from Skijor Canada will arrive in teams for an exciting equestrian activities. Horse-riding, trick-riding, and ski stunts are all a part of it and we're certain you've never seen anything like it!

Join us to watch Alberta cowboys, cowgirls, and their horses partner with trick skiers for a show like no other.
Tickets are required to attend this event. Find out more and purchase your tickets here.

In partnership with the Alberta Government's Restrictions Exemption Program, proof of vaccination, negative test results, or a medical exemption is required to attend the event.

What to expect:
An action-packed skijoring show.
Additional entertainment throughout the event.
A SkijorStyle fashion show. Guests are encouraged to come dressed in skijoring fashion to participate in a fashion show competition with prizes.
Food and beverages available at an additional charge.
Click here for more details from Skijor Canada.