Skip to content

What is it Like to Live and Work in Lake Louise, Alberta?
Living and working in the small town of Lake Louise, nestled in Alberta's Rocky Mountains is like none other. It has been a draw for so long because of the magic of the ginormous towering rocks all around, and all that they have to offer. What is this magic, you say? Read on to learn the 5 stages of adopting a mountain lifestyle.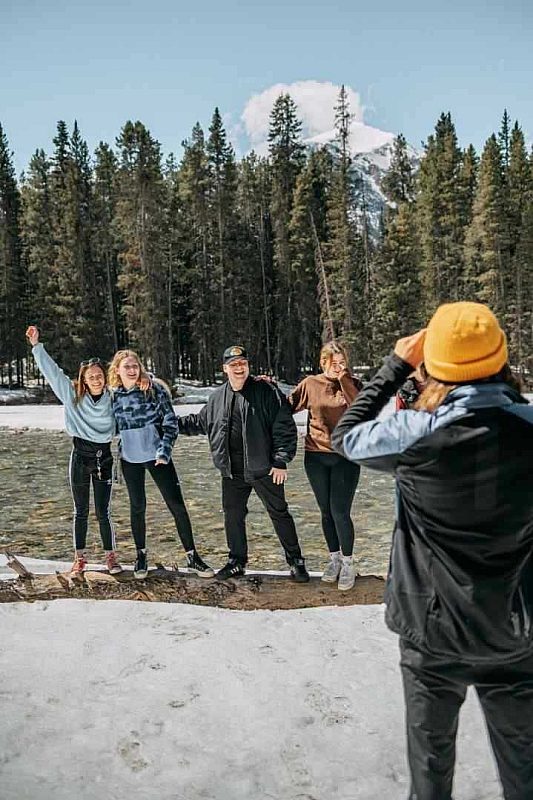 Stage 1: From leaving home to becoming a Lake Louise local
It happens over and over again! An eager young adult is excited to live away from their hometown so they apply for a job at the Mountaineer Lodge. They move here, planning to work for 'just one season.' They quickly fall in love, enamored with endless opportunities in their Banff National Park backyard and obsessed with the pursuit of adventure. Before they know it, they've made lasting friendships, invested in a career they're proud of with a flexible lifestyle and spent years living the Lake Louise Mountain Life - and they're loving it.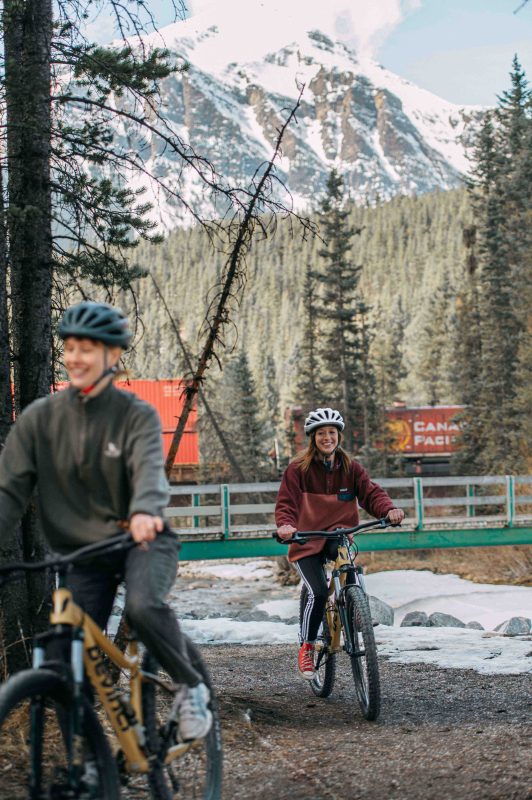 Stage 2: Mountain adventure at your doorstep
Typically, in their off-time or even on their lunch breaks, Lake Louise residents (we're talking about those who work at the Mountaineer Lodge) easily immerse themselves with all the outdoorsy things the Rockies are known for:

What could take an expensive, complicated and stressful trip away from home if you live in a city can simply be an after-work adventure - every day of the week in Lake Louise. Overall, you simply cannot recreate this life anywhere else.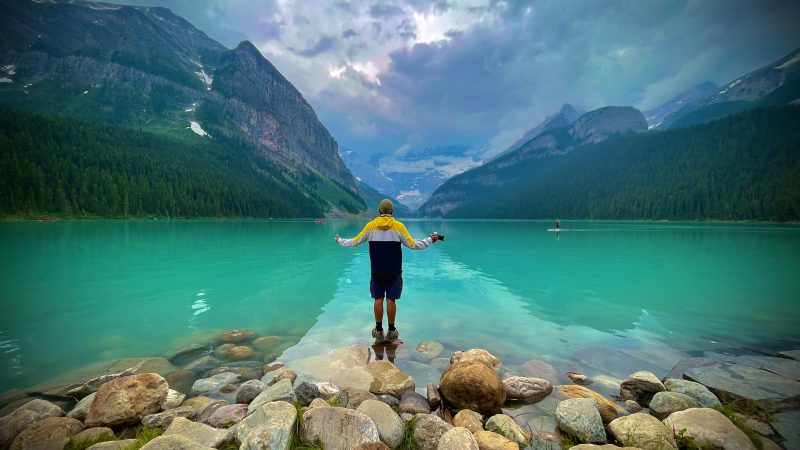 Stage 3: What you won't find, is what people love about Lake Louise
Those who have traded their towering glass-walled skyscrapers for jagged Rocky mountain peaks have chosen to live differently, which is very important to understand. Life in Lake Louise means giving up some everyday comforts city-dwellers may be used to. There's no Skip the Dishes, movie theater, or designer clothing stores here. Amenities and services are more select and business owners also operate with a different sense of personal life balance too, so if it's not a pub or restaurant, it's likely to close around 6-7 pm. Still, the trade off is priceless.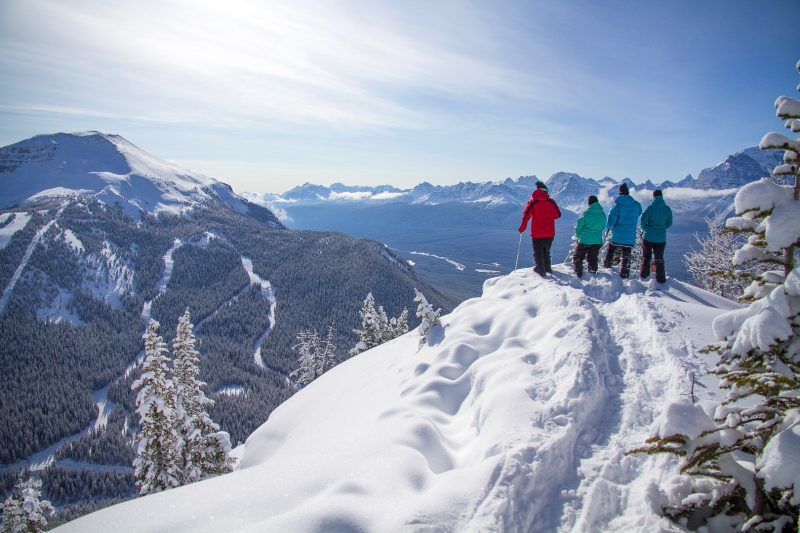 Stage 4: You may choose Lake Louise but we think it's the other way around - Lake Louise chooses you
Incorporating more recreation, physical activity and connection with nature means you are choosing to prioritize your mental and physical health in a new way. Visitors often pick up on the overall happy and laid-back nature of the people who work at Mountaineer Lodge. We get to live in this amazing place that people come from all over the world to visit! So even though we're not actually on vacation, it feels a little closer. Would you love it too?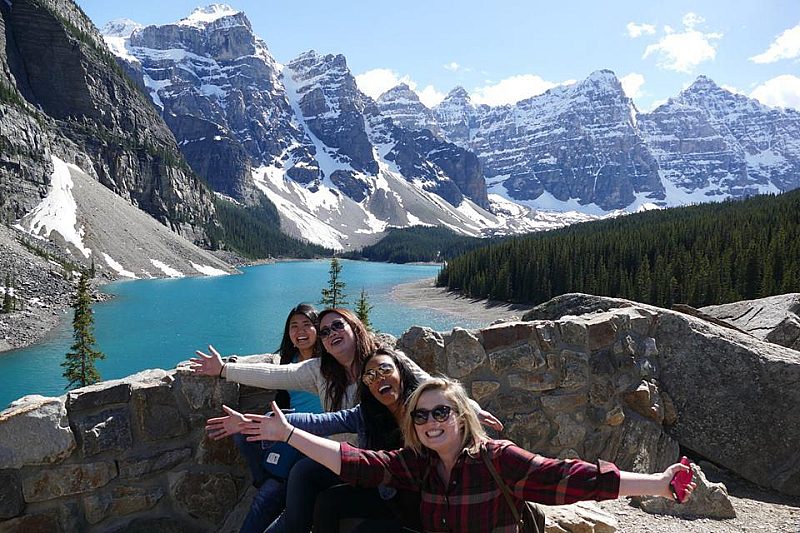 Stage 5: One way to make it happen
If you're thinking about a lifestyle change (and curious about life in the Rocky Mountains), think about applying at the Mountaineer Lodge in Lake Louise. Joining our team is like joining a family. What could be better than living and working in a community of like-minded people who value the exact things you might be searching for?

Click here to go to the Mountaineer Lodge Careers Website where you'll find:
Feel free to contact our HR manager at [email protected] any time if you would like to hear more about working at the Mountaineer Lodge. See you soon in Lake Louise!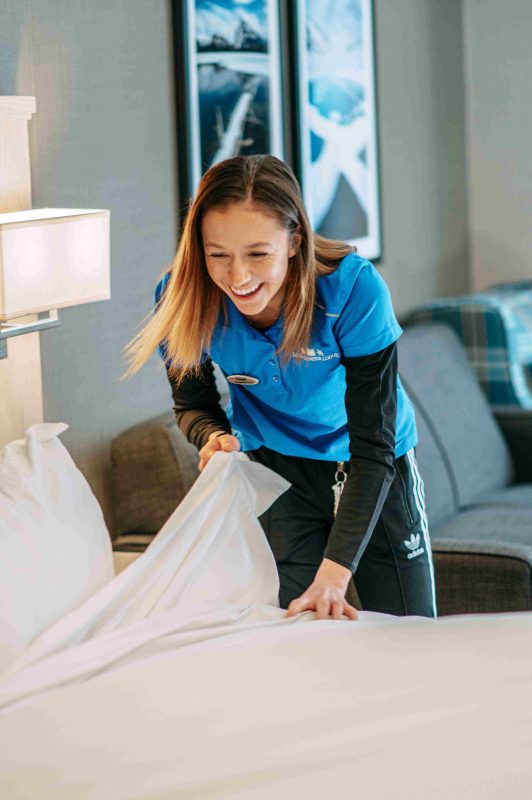 Next Up On Our Blog
Have you ever thought about bringing your dog along for the trip? After all, your furry four-legged family member deserves a vacation too! If you're thinking "I don't know how I would do it" and "it's just more work", stop! It can be easier than you…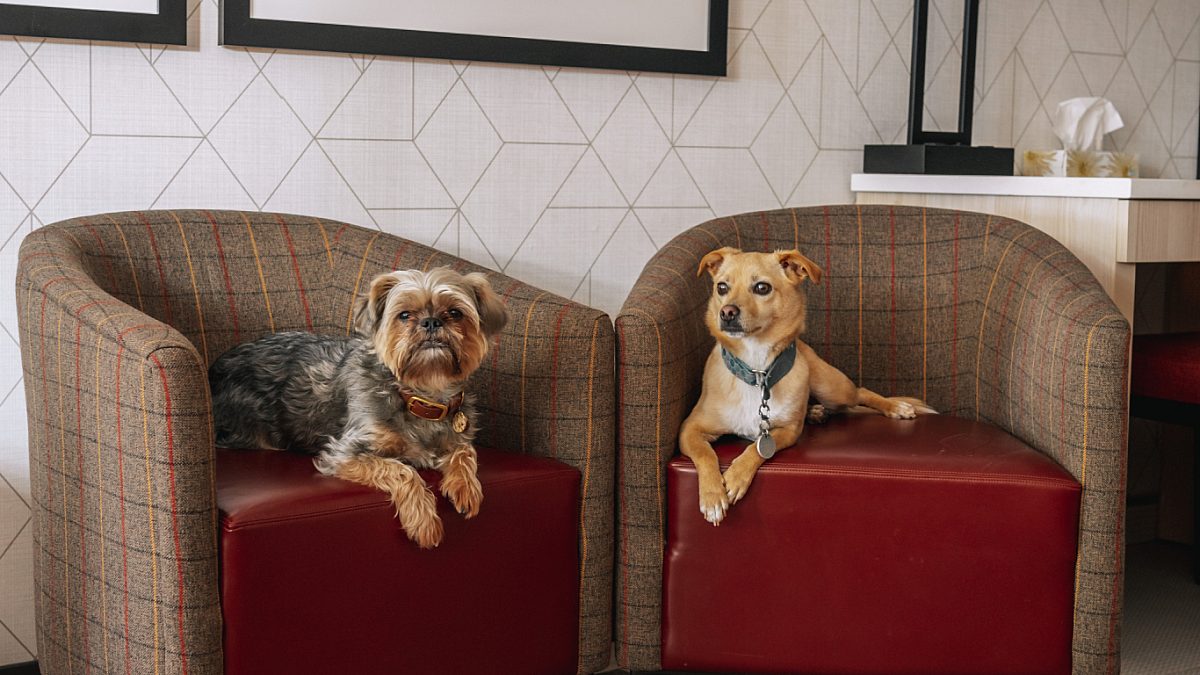 RENOVATIONS BEGIN OCT 10 >>