Skip to content

How to have the Best Dog-Friendly Hotel Getaway in Lake Louise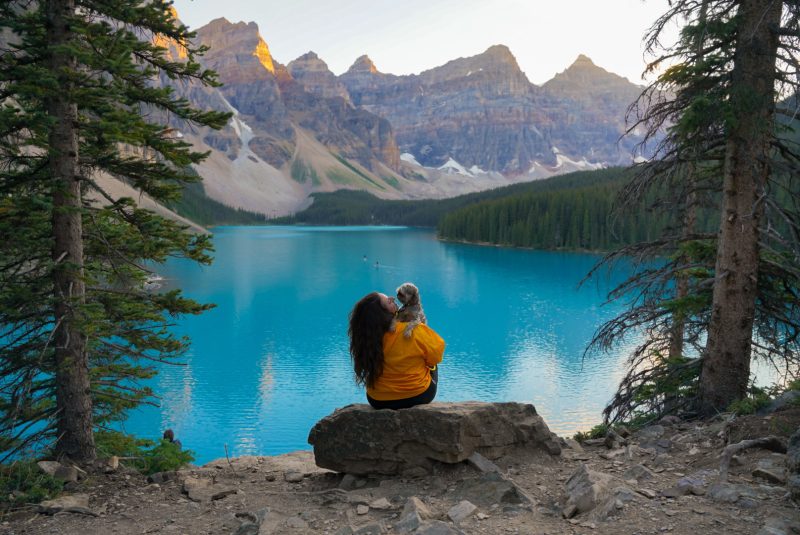 Have you ever thought about bringing your dog along for the trip? After all, your furry four-legged family member deserves a vacation too! If you're thinking "I don't know how I would do it" and "it's just more work", stop! It can be easier than you might think, and certainly worth it for the lasting memories with your beloved pet. Read on for tips on making the most of your vacation in Lake Louise with Rover along for the ride.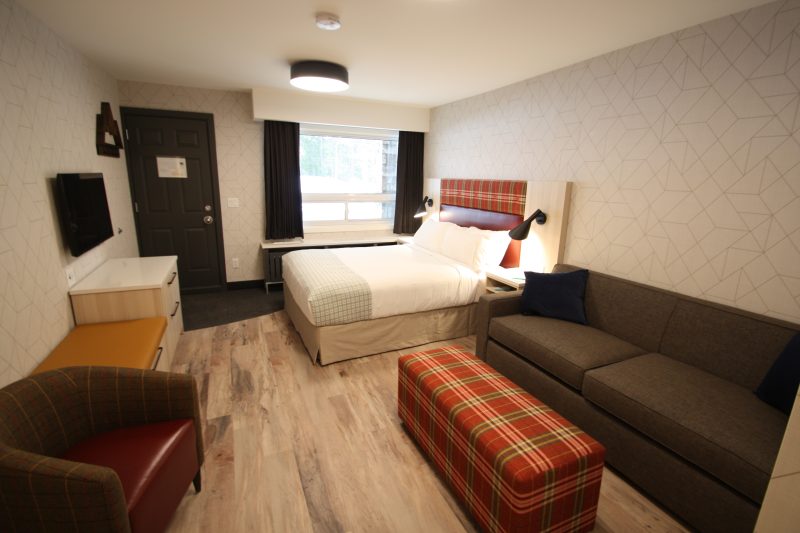 Step 1: Book your home base
First thing's first. Your pup needs a place to stay indoors just as much as you do. Book a pet-friendly room at Mountaineer Lodge in Lake Louise, Alberta. With comfy beds, lots of space to settle in, and within walking distance to the Lake Louise town center, it really is the paw-fect home base for all your mountaineering adventures with your pup.

View our stylish and newly renovated Standard One Queen with Sofa Bed. This is the room type offered in the pet-friendly category at Mountaineer Lodge. Below are just a few highlighted amenities and comforts guests enjoy in this room:

Dog bowl for Fido
New pillow-top mattresses and duvet bedding
Bathroom with built in tub and shower
Microwave
Mini fridge
Laundry services available on site
Did you know that human Mountaineer Lodge guests receive free breakfast with every stay? Pick up dog food at the local general store - just a 4 minute walk from the hotel.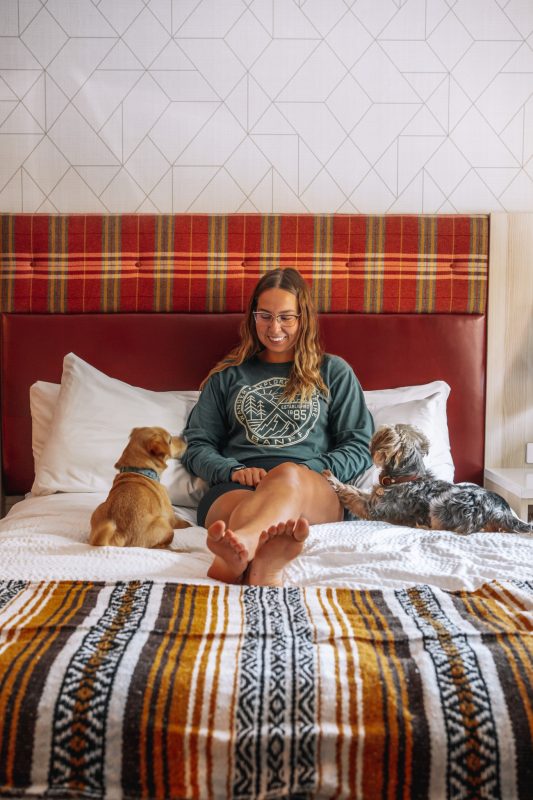 Step 2: Pack the right items for Fido's best stay
Once you step into your dog friendly MTL hotel room, you only need to circle around three times to settle in. It's wise to consider bringing these essentials for the hotel and for your adventures:

Collar with identification and leash - required for hiking in Banff National Park
Number 2 bags
Food and treats - If you forget to pack food for your pup, pick it up at the local general store - just a 4 minute walk from the hotel.

Flashlight or headlamp
Cooling pet mat for relaxing back at the hotel
Rover Floater PFD if you're headed to a lake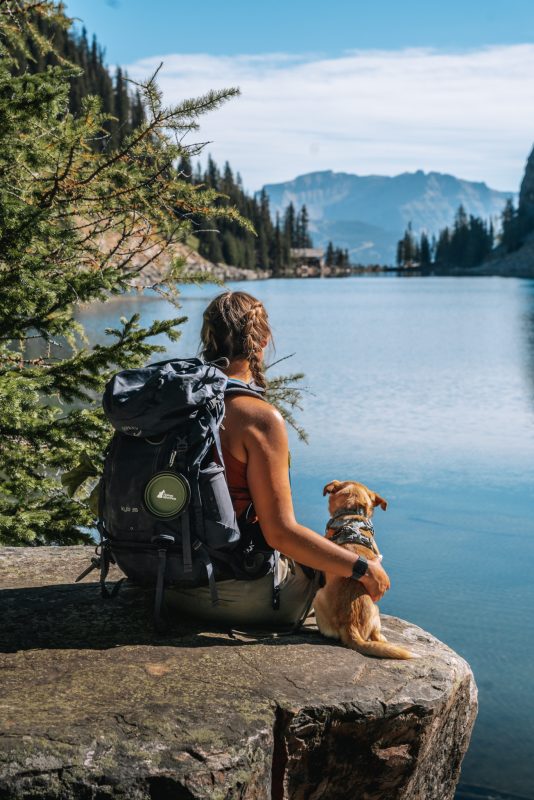 Step 3: Plan out your adventures and activities with your doggo
The Lake Louise area is home to some of the best trails and mountain opportunities in the world. Your dog can lead the way on these hikes and you can enjoy the view together - just remember to keep them on leash. We've compiled a list of close-by favourites for you to check out:


Check out @beyondthemarkers Devils Thumb dog hiking adventure

Read about more awesome hikes around the Lake Louise Area here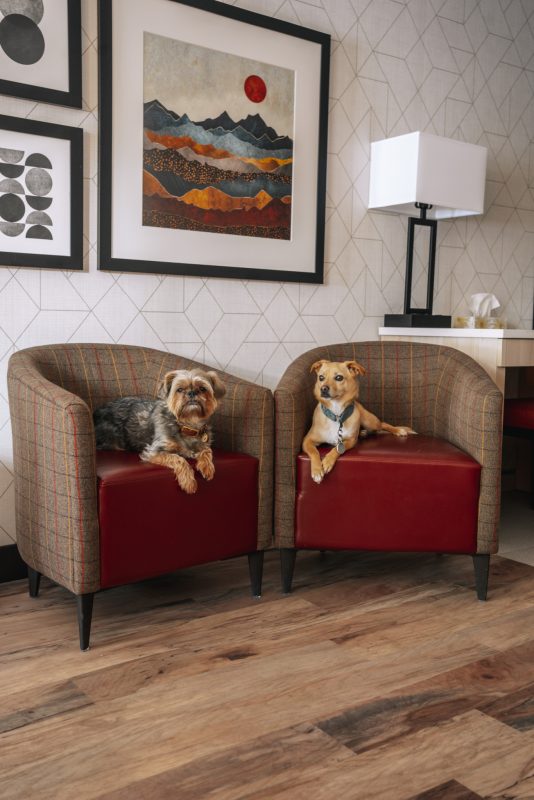 Step 4: Make sure you know before you go
Two important things to include in your pet-friendly trip preparation:
In order for everyone to enjoy their time and stay comfortably at Mountaineer Lodge, it is required for pet owners to agree to and sign the dog policy before their stay with their dog.

Secondly, if you're planning on hiking with your dog, read through this article on the Mountain Equipment Coop Website. It has helpful information for responsible dog owners while hiking.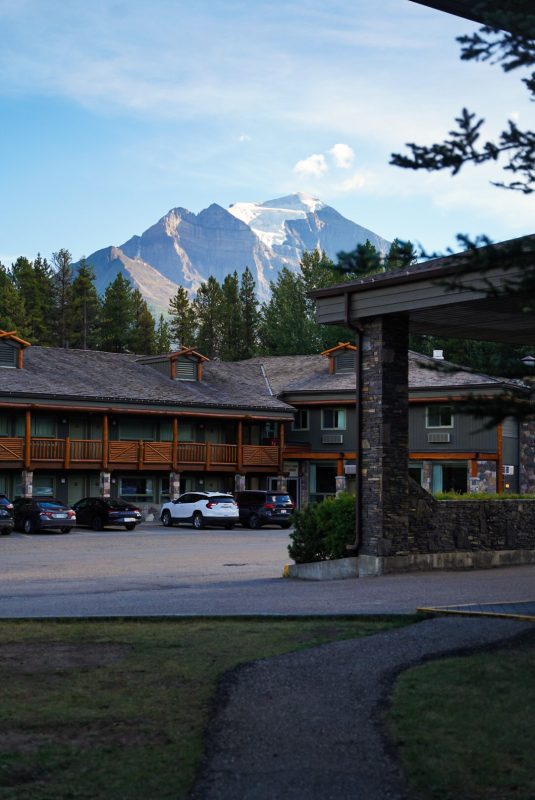 Next Up On Our Blog
It's not just any lake, it's Lake Louise! It's world-famous for its iconic glacier-fed blue waters backdropped by the towering Mount Victoria. It's why people from around the world gather on the shores to capture the most sought-after photos in a…