Skip to content

Your Top of the World Ski Getaway in Lake Louise, Alberta Awaits
Is downhill skiing or snowboarding your jam? If you are searching for amazing snow, views, and endless trails to explore in the beautiful Alberta Rocky Mountains, your search ends here. A ski getaway to Lake Louise will fulfill all your winter wonderland dreams. This short read article will give you the run down. Read on to learn everything you need to know to have an epic ski getaway in Lake Louise, Alberta.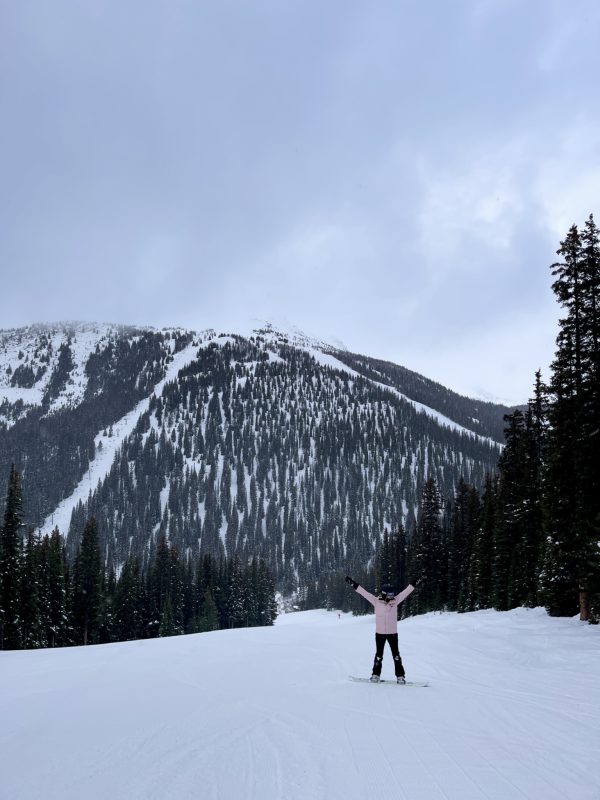 Let's start with the Mountain Stats:
Lake Louise Ski Resort & Summer Gondola has 164 named runs
There are 11 lifts (1 gondola, 7 chairs, and 3 carpets)
The top elevation is 2,637 meters (8,650 feet)
Open from mid November to mid May
Averages about 454 cm (179 inches) snowfall annually
FIS Alpine Ski World Cup Races hosted here every year - for good reason!
Save 15-20%/night on your hotel stay when you show your Ski Louise Pass or Louise card

Now that you know why Lake Louise is one of the top ski resorts for skiing and snowboarding, where are you going to après ski? In other words, where are you going to relax at the end of the day? Keep reading to find out how the Mountaineer Lodge will take care of the rest of the details and make your ski or snowboard getaway a breeze. Remember that 15-20% discount? Yeah, that's only part of it.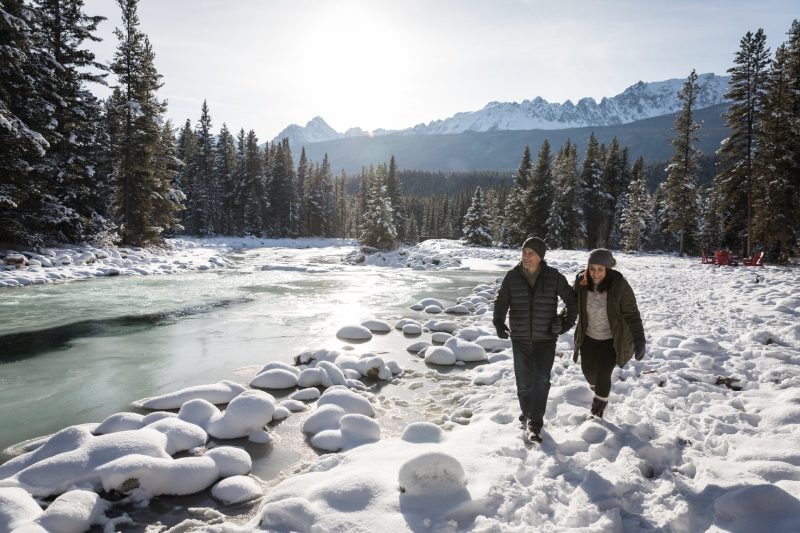 Location, Location, Location!
Lake Louise is only a two hour drive from Calgary, which is just long enough to make sure you've tested and queued up the best snow playlist for your day on the mountain. Once you've turned off the highway onto Lake Louise Drive, just turn left twice and you've arrived at your home away from home, Mountaineer Lodge. If you want to stretch your legs, take a walk over to the Samson Mall shopping centre where you'll find a grocery store, cafes, pubs, restaurants and more.

Distance to Mountaineer Lodge in Lake Louise, AB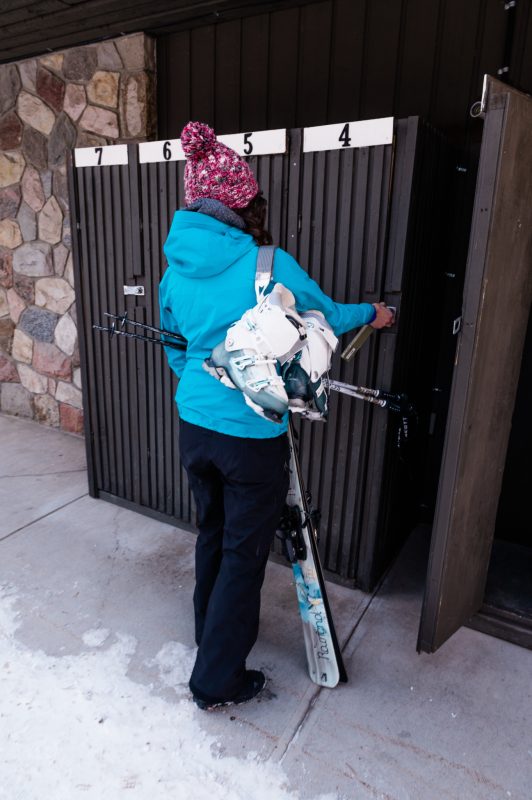 Hotel Amenities Skiers & Boarders will Love
Back at the hotel, make yourself at home with free access to the secure ski gear storage and waxing room. A good night's rest isn't difficult on your super comfy MTL bed, so you can be ready for your powder day tomorrow!

What else will you find at the hotel? View MTL amenities here. You can even take a virtual tour!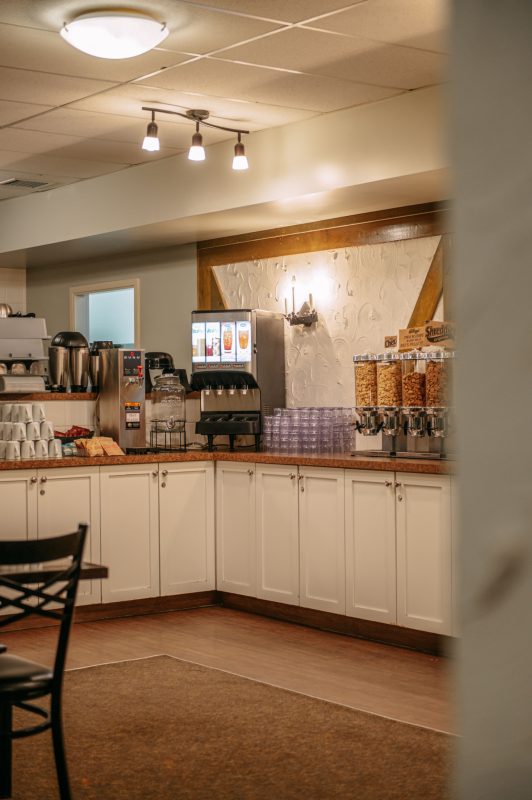 Breakfast Included with Every Stay
Fuel up for your fun! The daily continental breakfast buffet has an array of options to satisfy even the hungriest skiers and boarders. You'll find everything on the list below and more.
Waffles with all the fixin's
Eggs
Bacon
Sausage
Yogurt
Fruit
Cereal
Bagels
Any kind of hot or cold drink you could imagine
A granola bar to grab on your way out the door
Check out the Breakfast Room menu and hours here.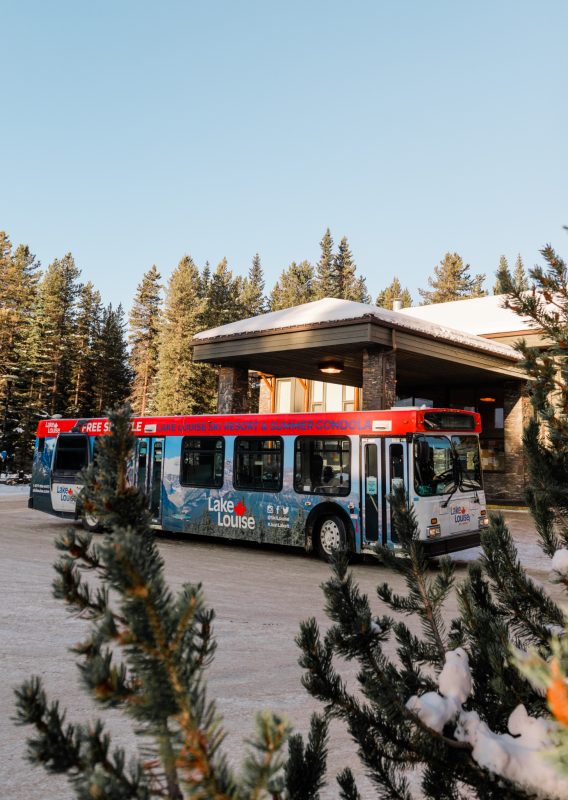 Free Shuttle from Hotel to Lake Louise Ski Resort
Lastly, keep your vehicle parked at the hotel and hop on the free town shuttle from the front doors of the Mountaineer Lodge main building. It's only an 8 minute drive!

Booking at the closest hotel to the hill makes it easy to arrive right at 9 am when the lifts open to ensure you experience the first tracks down the hill. Or as we like to say, you can go from pillow to powder in 10 minutes.

Lake Louise Free Shuttle Times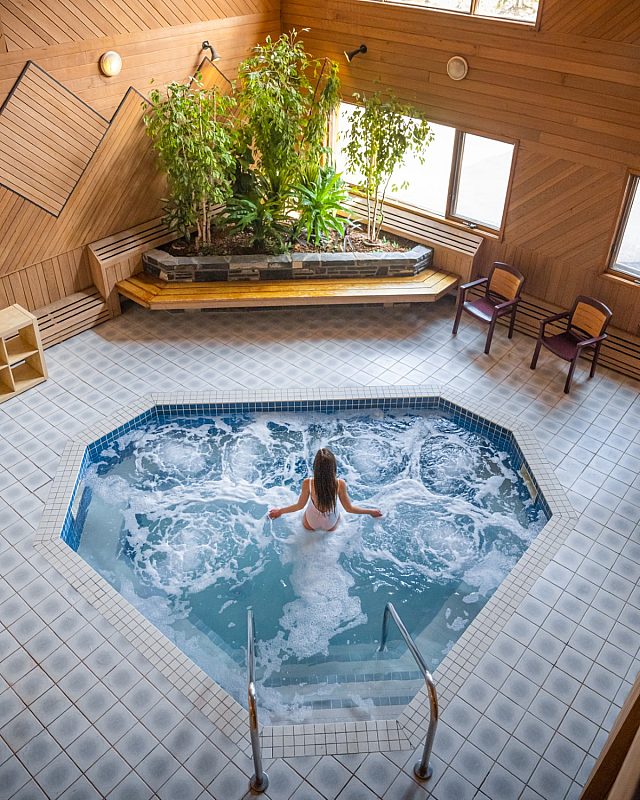 Hot Tub
It's what the Mountaineer Lodge guests rave about - the hot tub. It's how you can ease those muscles and set yourself up for a great night's sleep to do it all again the next day!

There's no question, a Mountaineer Lodge ski getaway is the easiest way to experience amazing skiing and snowboarding in the Rocky Mountains. Do you still need to be convinced? Check out the reel posted by recent guest, Kayla (@kaylaann.malone) here. Then, book your stay today and see for yourself!

Take a look at the comment section. Have we enticed you yet? We'll see you soon!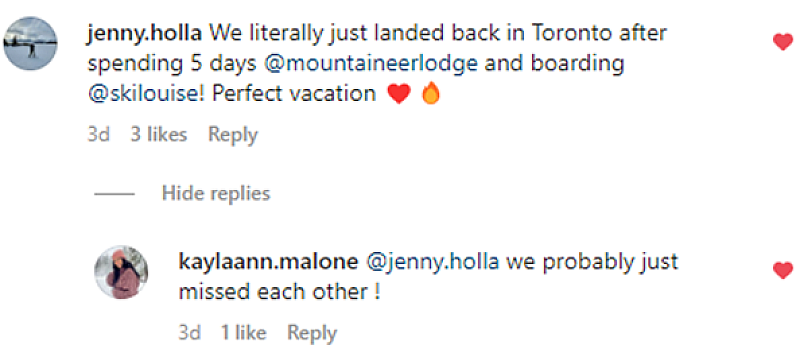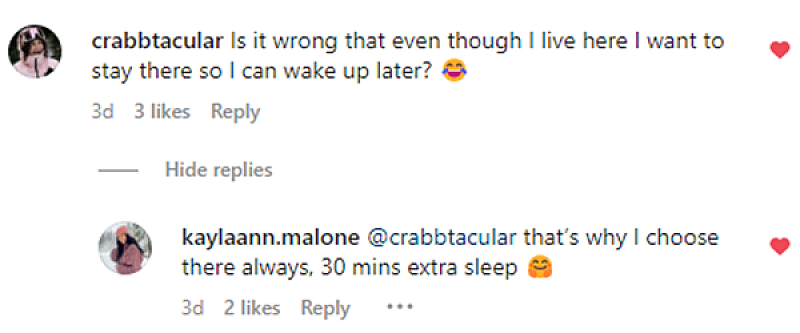 Next Up On Our Blog
Living and working in the small town of Lake Louise, nestled in Alberta's Rocky Mountains is like none other. It has been a draw for so long because of the magic of the ginormous towering rocks all around, and all that they have to offer. What is…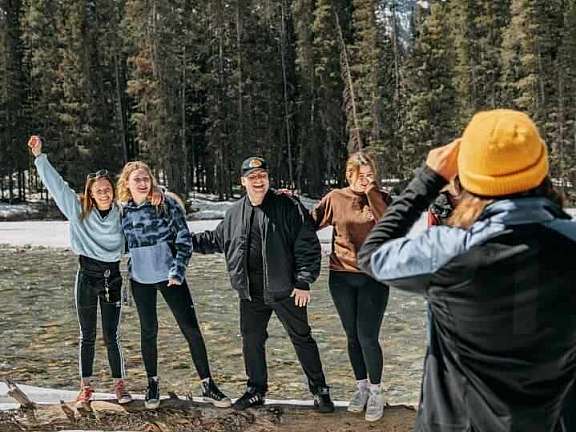 GET INFO ABOUT RENOVATIONS PROGRESS >>