Skip to content

11 Reasons Why Breakfast Included Is Awesome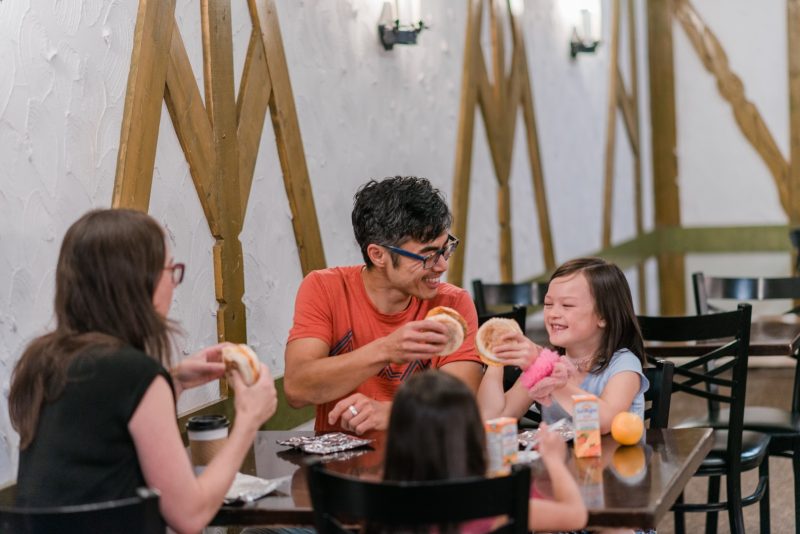 Imagine waking up after a peaceful night's sleep and feeling refreshed as you take in a deep breath. You don't need to worry about anything just yet; just change out of your pajamas and grab your room key.
As you enter the breakfast room, your senses are immediately aroused by the irresistible aroma of sizzling bacon, savoury sausages and egg breakfast muffins, delectable pastries, fresh fruits and yogurt, a wide selection of hot and cold beverages, and even your favorite cereal. Choose what you like, find a comfortable spot in the spacious dining area, and admire the stunning hand-painted European countryside murals adorning the walls. The best part? You don't have to think about cooking a meal or going out to find one.

While convenience is a significant factor in why Mountaineer Lodge provides a deluxe continental breakfast buffet to all guests, there are many other reasons why we believe that a complimentary breakfast is simply awesome. Here are our top reasons:
1. Awaken to the aroma of freshly brewed coffee
At Mountaineer Lodge, we know that a great day starts with a great cup of coffee. That's why we'll have bottomless coffee ready for you each morning in our breakfast room, so you can sit back and relax. Of course, if you prefer to make your own coffee, everything you need is provided in your room.

2. Save time in your morning
Our self-serve breakfast room is an efficient and convenient way to start your day. No more driving around to find breakfast or waiting in line at a fast-food joint. Have you ever been the one to stay back in your room with the hungry kids while the other person has to get in the car, drive to go pick up food and come back? Yeah, not a fun time!
Included with every stay means more money in your pockets instead of spending an extra $15-$30/person each morning.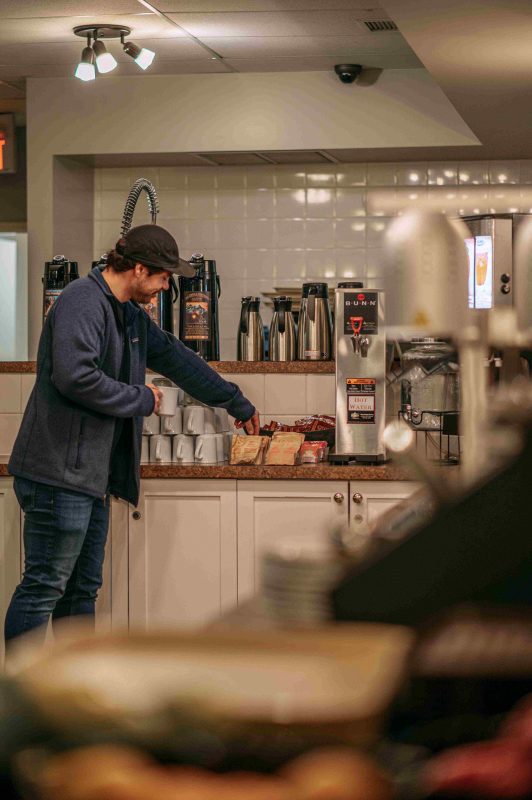 4. Breakfast favourites for everyone.
The extensive breakfast buffet offers multiple options, so you can be sure that each member of your crew will be able to fill up on at least one option they like. This isn't your typical "breakfast included" carb-laden menu of cereal, toast, bagels and maybe a yogurt cup. No, you will find fresh fruit, bacon, egg rounds with cheese, sausage patties, hard boiled eggs, assorted muffins, banana bread, a variety of cereals, yogurt and granola, and many gluten free and vegetarian options as well. FYI, multiple courses are allowed! View the breakfast menu.
5. Fuel up for your adventures in Lake Louise.
Whether you're hitting the slopes at Lake Louise Ski Resort or exploring Johnston's Canyon, our hearty breakfast will give you the fuel you need to make the most of your day.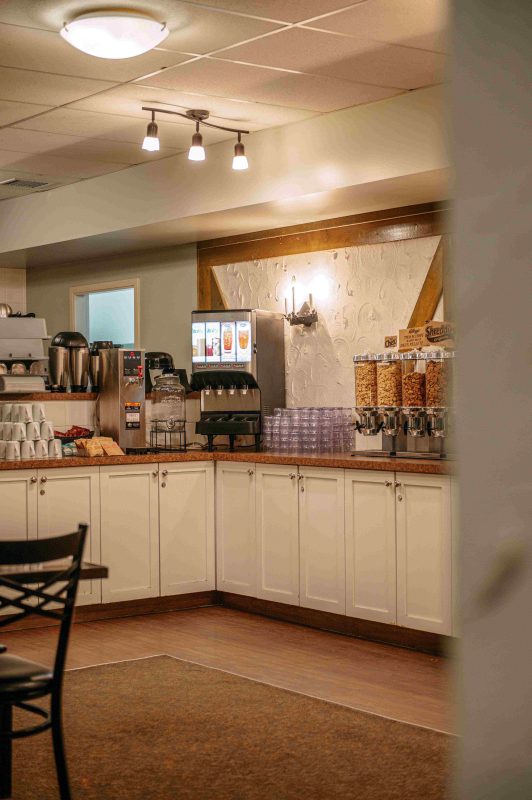 Our breakfast options are wholesome and tasty, so you can skip the fast-food joints and eat healthier. Take another look at the menu here.
7. Hours that fit your schedule.
Open at 7:00 am every day. We may be the only place serving a decent breakfast early enough to get a head start on your adventures. Or, let's be honest, to align with your kids' crack-of-dawn-wake up time. Anyone who likes to sleep in can saunter in all the way till 10:00 am to enjoy their hot coffee and hot food on their own time.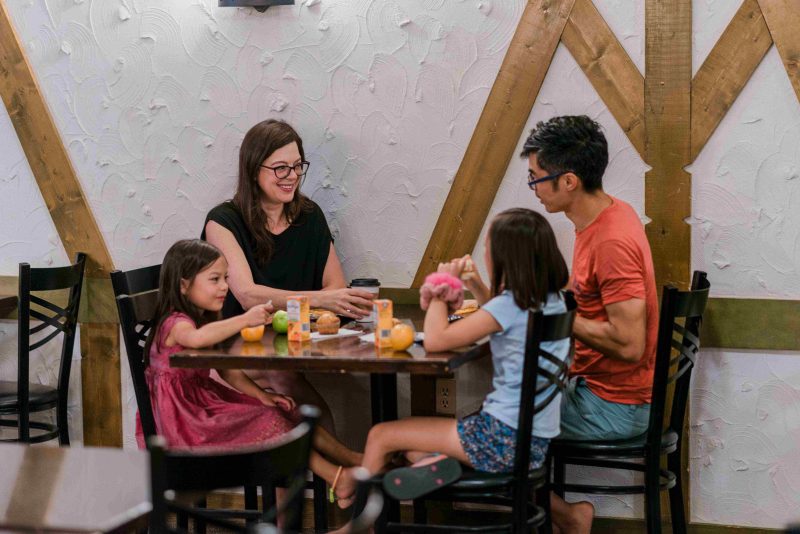 8. Keep your hotel room and vehicle clean.
Avoid the dreaded ketchup packet explosion all over your car's interior. Eat in our breakfast dining area and your hotel room and your car will remain mess and litter free. Win!
9. Skip the pre-planning.
It's one less thing you have to plan ahead of time. You've already got other items on your packing list, adventure list, and to do list before you leave. Don't worry about planning breakfast each day - Mountaineer Lodge has it all taken care of.
10. Simplify your morning routine.
Don't waste time planning breakfast each day. With our included breakfast, you can settle into a great morning routine on your getaway. And with less decisions to make in the morning, you can start your day off on a smoother note.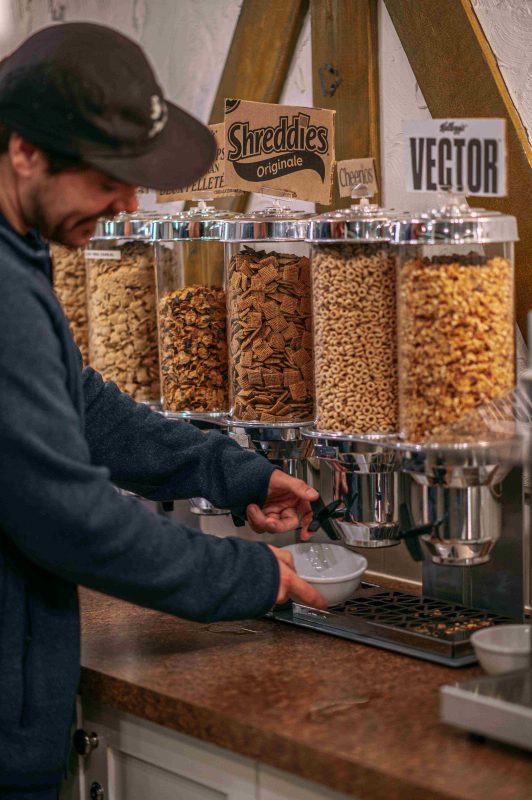 11. The environment just makes sense.
Feel free to grab a local activity guide from the lobby on your way down, to see what's happening around town and make plans for your day - after you sip your hot coffee and enjoy the feeling of a satisfied stomach.
Are you eager to indulge?
The breakfast is just one of the many adored amenities you can enjoy at Mountaineer Lodge. Take a look at the other amenities the hotel has to offer by clicking here. While you're there, don't forget to click on the BOOK button located at the top of your screen to check out the rates and availability and start planning your Lake Louise getaway. Remember, the scrumptious breakfast is available all year round!

LEARN MORE

BOOK YOUR GETAWAY AT MOUNTAINEER LODGE IN LAKE LOUISE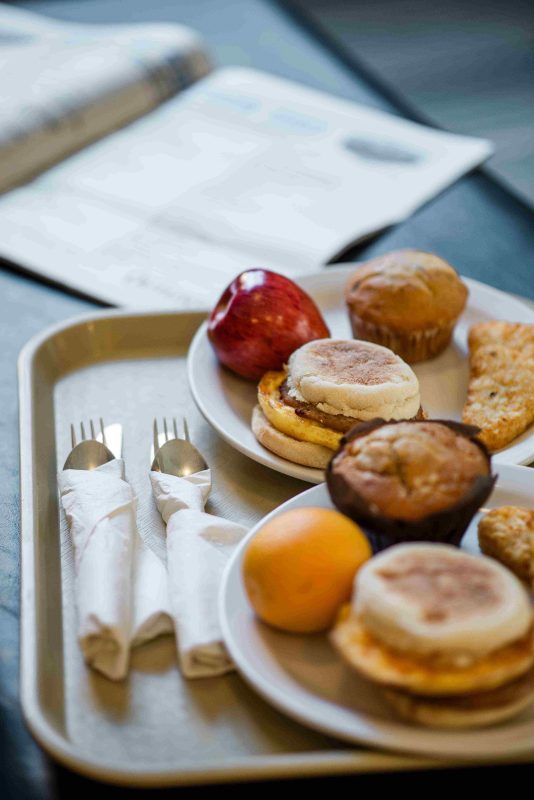 Next Up On Our Blog
Is downhill skiing or snowboarding your jam? If you are searching for amazing snow, views, and endless trails to explore in the beautiful Alberta Rocky Mountains, your search ends here. A ski getaway to Lake Louise will fulfill all your winter…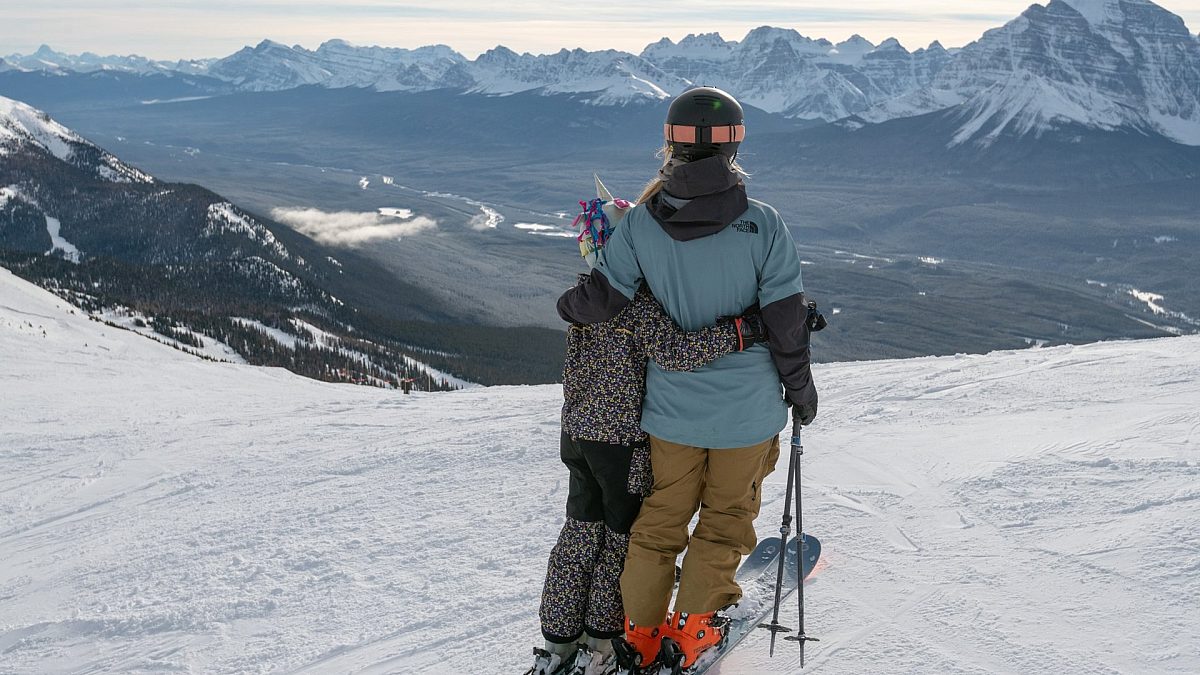 RENOVATIONS BEGIN OCT 10 >>