Skip to content

16 Essential Things to Pack for a Trip to Lake Louise
Heading out to the mountains? Fresh air, blue sky, and stunning peaks are calling your name. You've packed your swimsuit for the hot tub - check, your clothes- check, and your toiletries- check. That's it, right? But are you really ready for Banff National Park in a way that says "I got this"?
This essential list of "16 Essential Things to Pack for a trip to Lake Louise" will equip you with all the things to ensure a smooth and safe Rocky Mountain adventure. Staying at the Mountaineer Lodge makes your trip a breeze with a stellar night's sleep and hearty breakfast to send you out the door for an adventure-filled day.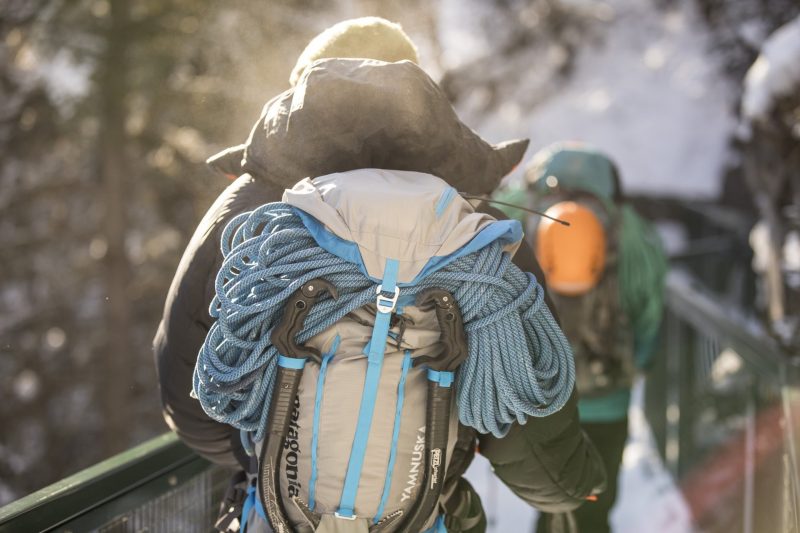 1. Backpack

Backpack or a bag of some sort to carry all your trinkets and treasures (or more practically, your snacks, water bottle, portable speaker, hat, an extra pair of socks and a few of the other things on this list).

2. Gear for your mountaineering activities and adventures

In Lake Louise, it's easy to fill your itinerary with hiking, climbing, kayaking and canoeing, biking, skiing and snowboarding, snowshoeing, skating, and so much more. If you prefer to pack light, check out our friends at Wilson Mountain Sports for all your gear rental needs like hiking poles, skates, skis, bikes, and more

3. The right footwear

We've seen people on the trails in ballet flats, yes, really! Ouch. To make sure you can run away from Bigfoot (or just walk on great mountain trails), you'll need great footwear for the times you'll come across mud, gravel, snow, ice, tree roots, and more. If bigger elevations are on your bucket-list, we strongly recommend hiking boots that include ankle support for rocky terrain.)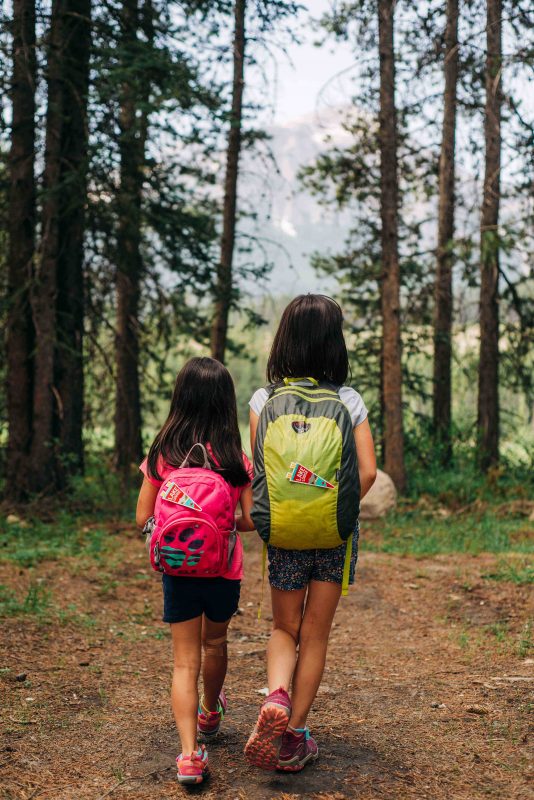 4. Summer layers, winter layers, or layers for in-between seasons!
Did you know that it's been known to snow in July in the Canadian Rockies? One of the amazing things about the Rockies is the spectacular weather variations. If you're prepared with the right kinds of clothing, it won't hold you back. Plan for temperatures as high as +38° C/100° F in the summer months (roughly June-September) and as low as -30° C/-22° F in the winter (roughly October-April). One great layering tip is to choose down over wool. Puffy down jackets and vests pack well and can keep you toasty warm. On that same note, for cooler mornings and evenings, you'll be thankful you brought mittens, wool socks and especially a toque or beanie if you visit anytime between September and May.
5. Bear spray

The wildlife is extraordinary! Usually, if you keep your distance and leave them alone, they'll do the same and let you pass on by. However along with that wildlife BINGO (item #11 on the list), pack along some bear spray, It's your best defence if you encounter a black bear or grizzly bear in Banff National Park. We highly recommend you practice (without discharging) so you are familiar. Watch this video to learn how to use bear spray.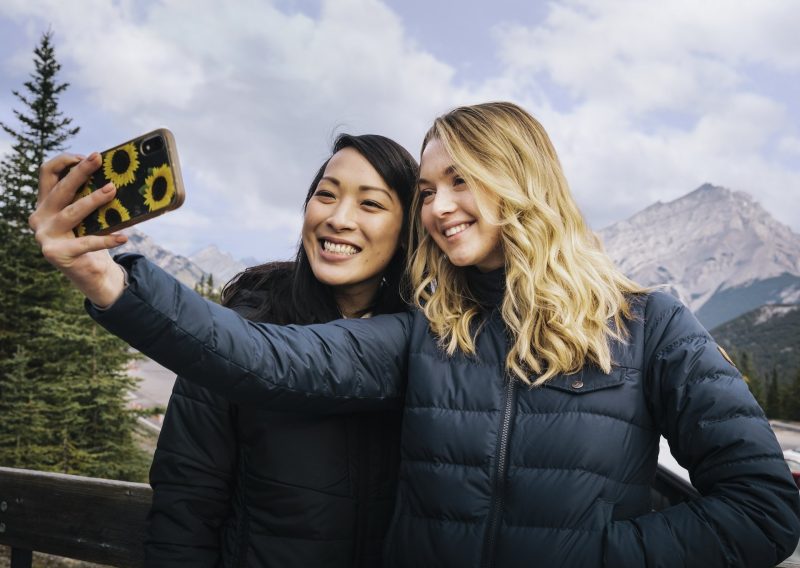 6. Smartphone camera

Have you tried making Instagram Reels or TikToks? They're memorable snippets documenting your experience. Remember to tag @mountaineerlodge so we can share too!

7. Flannel or iconic clothing item

Check out this look! The 'Canadian Tuxedo' is a VIBE and if you want to immerse yourself in true Canadian Rocky Mountain culture, pick up a flannel shirt to pair with some denim at Lammle's in Calgary before you arrive.

8. Portable battery charging block

To accommodate all those TikTok videos… and also to document and remember all your fun mountain adventures. Consider a pocket tripod to make sure you're in the photos too!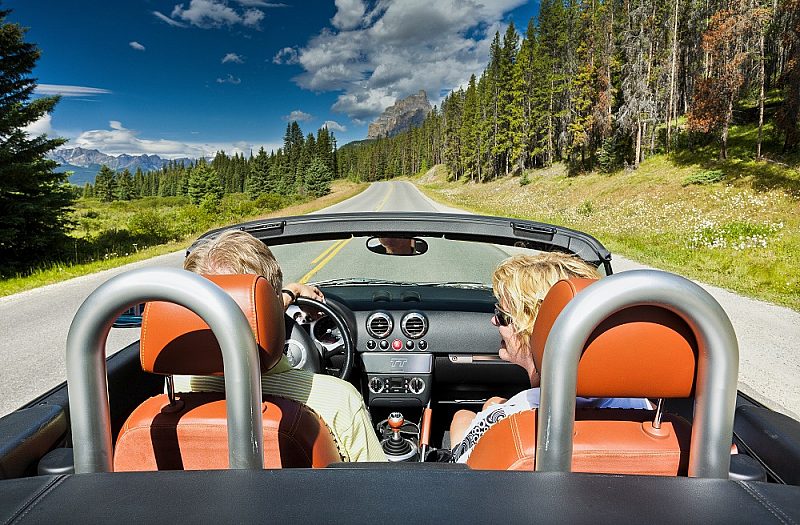 9. Your playlist for your road trip

Check out the playlist, "Songs to Sing in the Car" on Spotify. It doubles as a great selection to belt out in the shower as well - your travel mates will love it.
10. Binoculars and wildlife BINGO

You might think it's just for kids until you actually start spotting all the wildlife around. The younger ones love it too but get competitive with your friends as well. Maybe everyone covers dinner on the last night for the winner and you've got yourself some high class entertainment! Binoculars allow you to see animals up close and from a very safe distance. Keeping your distance from wildlife is a good thing for them and for you.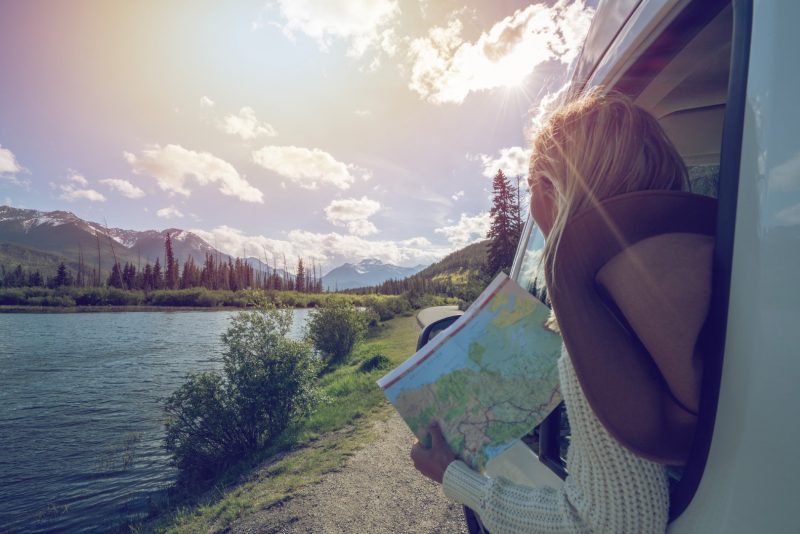 11. Printed map

Few things are more nostalgic in the mountains than an old-fashioned map. You can download Parks Canada trail maps here. If you are journeying to Jasper, get your hands on this great roadtrip map for the Icefields Parkway, especially since there is no service on the Icefields Parkway.
12. Bug repellant
They're somewhere between the size of a grain of sand and a tarantula in Australia. Either way, it's best to come prepared to avoid annoying mosquito bites. Your options range from small stickers on your skin to clips on your backpack to bracelets and aerosol cans. On that same note, it's crucial to check for ticks after being in grassy and wooded areas. This article explains more.
13. Band-Aids and moleskin

These can be lifesaver items as the worst blisters seem to happen when you're farthest away from the vehicle! You'll thank yourself for bringing them whether you're just strolling along the shores of Moraine Lake or hiking up to the world-famous Plain of Six Glaciers.


14. Headlamp

Accidentally dropped something in the shaded woods? There's a headlamp for that! Underestimated how long your hike, bike, or cross country ski was going to take and the sun is going down? There's a headlamp for that! These come in handy more often than you think.
15. Water bottle
A true necessity to keep you going on the road, the trail, the water, or wherever you're headed. The water from the Mountaineer Lodge tap is clean and fresh. It's convenient and earth-friendly to fill it up before heading out. If you're planning to be out in the wilderness for a while, grab some water purification tablets (and read the instructions for correct use) as a backup to enjoy a refreshing drink from a mountain stream.

10. Waterproof phone case
Paddling one of the most famous Lakes in the world is truly a memorable experience. Hopping into a canoe or kayak has never been easier on Lake Louise with the rentals at Chateau Lake Louise. You'll be glad you tucked that waterproof phone case in your pack.
Now, you're all set! Doesn't it feel good to be prepared? We can't wait to hear what you have planned when you arrive to check in at the Mountaineer Lodge. Don't worry, of course the hot tub will be ready and waiting for you at the end of the day for your soak.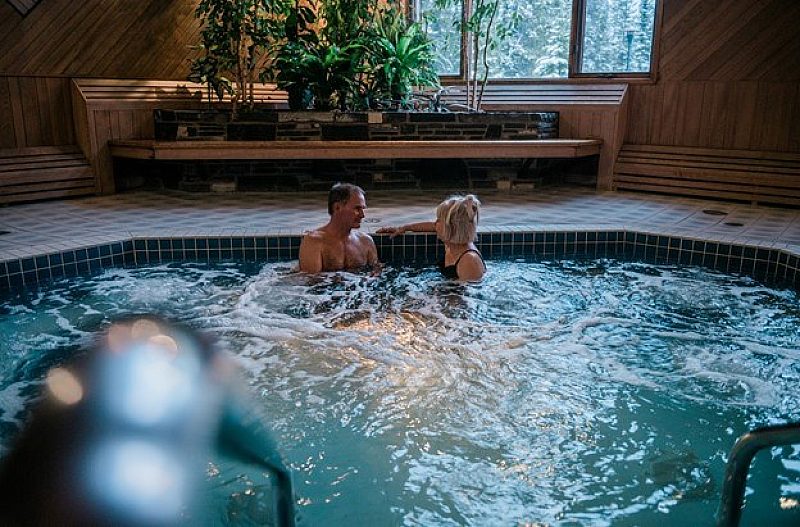 Next Up On Our Blog
This is our FFAQ – Funny Frequently Asked Questions which highlights some of the questions that have been asked at the Mountaineer Lodge, as well as questions that have been asked in Visitor Information Centres and Parks Canada. If you are on the…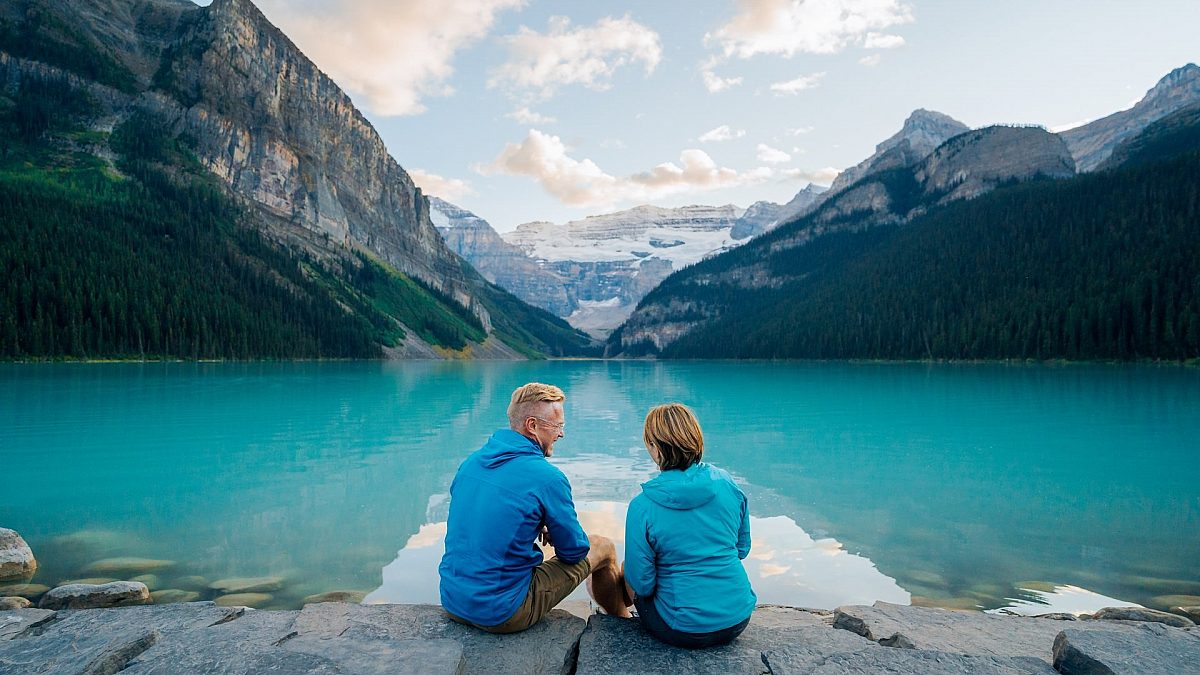 RENOVATIONS BEGIN OCT 10 >>